Israel Aerospace Industries (IAI) has secured a $50 million contract to upgrade and reactivate the Sri Lankan air force's stored Kfir fighters.
Work will include replacing the IAI-built type's current avionics equipment with what the company describes as fourth-generation-plus technology. This process will include integrating "advanced radar, sensors, communication systems and new helmets", it adds.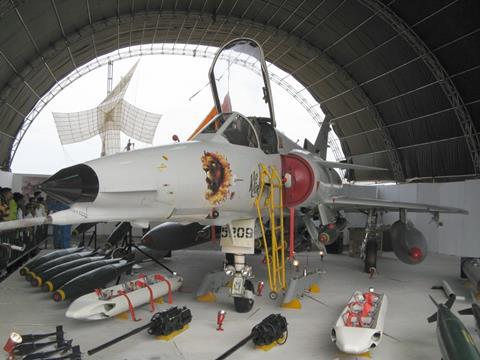 Cirium fleets data indicates that the Sri Lankan air force has five Kfirs in storage at Bandaranaike International airport, with the fleet having been inactive since mid-2017. Colombo had acquired its aircraft in 2000.
IAI says upgrade work will be conducted in Sri Lanka, and include "transfer of knowledge and skills for refurbishment to Sri Lankan air force personnel".
IAI says Sri Lanka's decision has in part been informed by its previous modernisation of Kfirs for the Colombian air force. Cirium data shows that Bogota has 19 examples in active use, with the only other operator being US adversary training company Airborne Tactical Advantage, with six.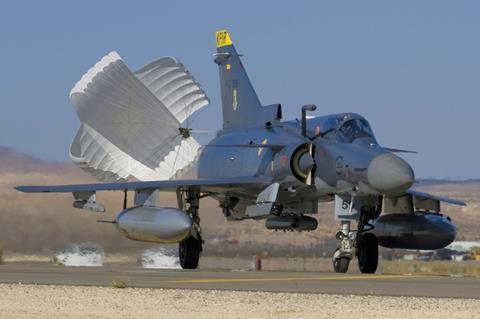 "I am grateful to Sri Lanka's air force for choosing to renew their Kfir selection and continue using the Kfir as their multi-role combat aircraft," says Yossi Melamed, general manager of IAI's Aviation Group.
He describes the award as also representing "an early step in preparing for future upgrades" to what IAI describes as a KNG, or Kfir New Generation, model.