The first Airbus Defence & Space C295 destined for Indian air force (IAF) service has conducted its maiden sortie in Seville, Spain.
The flight was conducted during the afternoon of 5 May and lasted for three hours, says Airbus.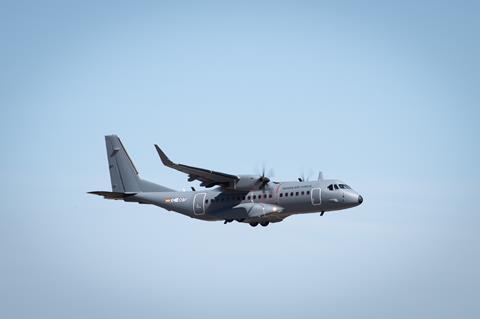 "This first flight represents a significant accomplishment for the first Make in India aerospace programme," says Jean-Brice Dumont, head of military air systems at Airbus Defence & Space.
"With the Indian air force set to become the largest operator of the C295 in the world, this programme exemplifies our commitment to improve the Indian air force operational capabilities."
In September 2021, the C295 was selected to replace the IAF's ageing fleet of Hindustan Aeronautics-built HS 748s – known as the "Avro".
In addition to updating the IAF's transport capabilities, the acquisition marks a major step in India's aerospace sector, with 16 aircraft to be produced in Seville, and 40 to be produced in India by a partnership between Tata Advanced Systems and Airbus.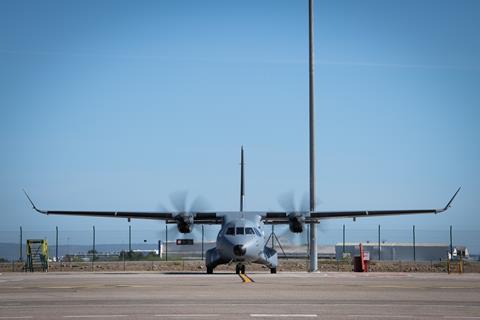 Under the initial terms of the agreement, the first 16 Seville-produced aircraft are to be delivered within 48 months of the contract signing, and the subsequent 40 over the course of 10 years.
The aircraft will be equipped with a locally produced electronic warfare suite, and is seen as a way to give India's aerospace sector a boost.
"A large number of detail parts, sub-assemblies and major component assemblies of aero structure are scheduled to be manufactured in India," said the Indian defence ministry at the time of the contract award.
The IAF's 60 HS 748s are aged between 38 and 61 years, according to Cirium data.