The Indonesian air force has taken delivery of a single Dassault Aviation Falcon 8X business jet, which will be used for the VIP transport role.
The aircraft (A-0801) was handed over to the country's air force chief during a ceremony at Jakarta's Halim airport on 9 November, according to Indonesia's defence ministry.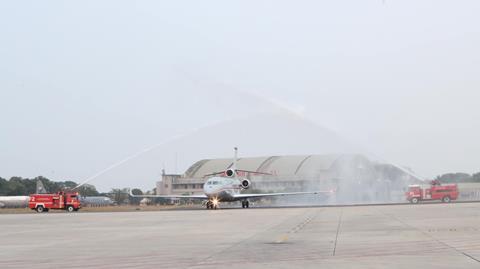 The aircraft will be used to "support leadership tasks", with the ministry noting the three-engined jet's ability to operate from short runways.
Prior to the arrival of the new Falcon 8X, the air force has been operating a Falcon 7X and 8X on an "interim basis" since December 2022.
Indonesia's air force is undergoing significant updates, most notably through a commitment in February 2022 for 42 Dassault Rafale fighters; to date, 24 units are covered by firm orders.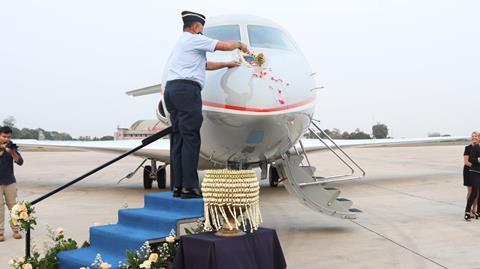 Jakarta also has a memorandum of understanding with Boeing for the possible acquisition of 24 F-15EX fighters.
In addition, the country has orders for two Airbus Defence & Space A400M tactical transports and is in the process of receiving five new Lockheed Martin C-130Js.
Cirium fleets data indicates that prior to the arrival of the new Falcon 8X, the Indonesian air force operated 10 aircraft in the VIP role. The country's VIP fleet comprises the two interim Falcon jets, as well as three Boeing 737-400s, one Lockheed L-100, one C-130H, and three helicopters.