Having provided in-service support to the UK Royal Air Force's (RAF's) tactical airlifter fleet for a remarkable 55 years, Marshall Aerospace and Defence Group (MADG) knew that their relationship on the Lockheed Martin C-130 could not last forever.
But the Ministry of Defence's (MoD's) March announcement that operations with the service's remaining 14 J-model Hercules would come to an end in 2023 – 12 years earlier than previously planned – nonetheless came as "disappointing news" to the Cambridge airport-based company.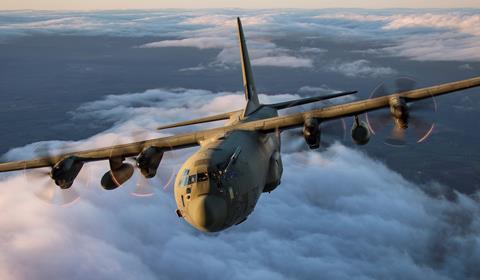 "There was always a risk the UK would retire [them] a bit earlier, so it was not a complete surprise," interim chief executive Gary Moynehan tells FlightGlobal. In fact, he says the company had been de-risking the potential for their accelerated withdrawal since the publication of the MoD's 2015 Strategic Defence and Security Review.
Highlighting the extended uncertainty around the type's future, that planning document had set out an ambition to extend its use until 2030 via upgrade. That target was later moved out to 2035, thanks to a centre wingbox replacement programme activity to be performed on each aircraft by MADG. The RAF introduced its originally 25-strong fleet of C-130Js from 1999.
One of the UK's most successful privately-owned defence companies, MADG – as with all in the industry – has faced a challenging time over the last year or so, as the Covid-19 pandemic has impacted its operations. Then, even as it was adjusting its working practices in response, then-chief executive Alistair McPhee took the surprise decision to leave.
NEW LEADERSHIP
A 12-year Marshall executive who had most recently been the company's director of finance and strategy, Moynehan took the helm in September 2020 and is continuing a transformation activity launched on his predecessor's arrival four years earlier. Despite the upheaval, "the business has rallied around my leadership", he says.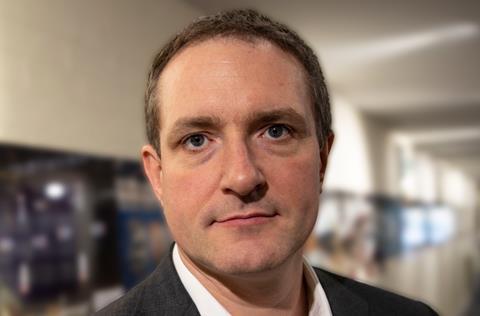 Earlier, senior executives had strived to diversify the company's activities beyond central pillars of C-130 MRO and military land vehicle work, with only mixed results.
Such side ventures – which ranged from entering the hugely competitive commercial MRO sector, to being Northern European distributor for the Honda Aircraft HondaJet – have all now been ended. The company has also exited providing support to Cessna Citation and Gulfstream-family business jets; activities which had dated back to 1960 and 1974, respectively.
"The criteria that make us successful in the military market are not important in the civil sector," Moynehan says. "The people who are successful in that space have a different set of characteristics."
The company also has moved away from offering bespoke special mission aircraft conversions, which he says represent "an inefficient use of that depth capability". This followed a deal to supply the United Arab Emirates with a pair of heavily-adapted Bombardier Global Express surveillance aircraft.
As an example of this shift, MADG in May 2020 withdrew its interest in modifying a five-strong fleet of 737NG-based E-7A Wedgetail airborne early warning and control system aircraft for the RAF, after failing to agree a business case with Boeing. Its executives are doubtless now relieved, since the MoD's review opted to reduce the incoming fleet size to just three airframes.
Referring to MADG's at times wandering direction prior to McPhee's arrival, Moynehan notes: "We had a strategy where we were expanding and diversifying the sectors and markets that we were in, but it didn't really have a coherence – it was spreading us wider and thinner."
Instead, the company has returned its attention to supporting a growing number of C-130 operators, and also driven strong growth in its land vehicle activities. "We have been quite successful in doing that. We've narrowed the focus a bit, but been more successful in those core markets.
"Over the past five years, we have roughly doubled the number [of Hercules operators] being supported," he notes.
The company secured international C-130 business worth more than £162 million ($225 million) in the three-year period ending December 2019: an achievement which in late April saw it receive a Queen's Award for Enterprise for International Trade.
MADG currently has deals in place to support C-130s operated by 16 nations: Austria, Bahrain, Bangladesh, Belgium, Cameroon, Canada, Denmark, France, Kuwait, the Netherlands, Norway, Oman, Qatar, Sweden, the UK, and the USA.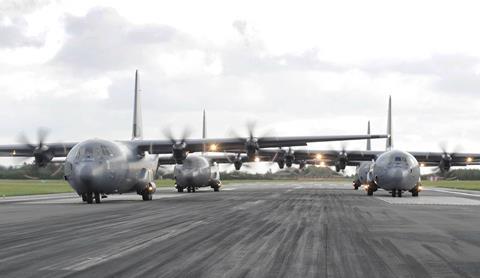 This international focus is by no means new: in his 1994 book The Marshall Story, Sir Arthur Marshall wrote that as London's interest in the Lockheed type emerged in 1964, "We thought the RAF would require a UK Hercules technical centre for which Marshall, with its large hangars and all-round engineering and design capability, was ideally qualified.
"We realised that the successful establishment of a UK Hercules service centre to support the large RAF fleet would be a good testimonial to attract work from overseas operators," he added.
The RAF's first K-model Hercules arrived at Marshall's facilities in December 1966 for modification work ahead of entering operational service in August 1967. The company's role in supporting the initially 65-strong fleet cannot be understated – in addition to performing maintenance tasks, it completed a fuselage extension upgrade to 29 aircraft, developed and fielded an air-to-air refuelling receiver capability within 15 days as the Falklands conflict began in 1982, and subsequently converted several airframes for tanker duties.
The RAF retired its last K-model examples in late 2013, replacing these with its Js and Airbus Defence & Space A400Ms.
Cirium fleets data shows that a combined seven of the UK's original, now 53-year-old Hercules remain in operational use, with the air forces of Austria (3), Mexico (2) and Sri Lanka (2).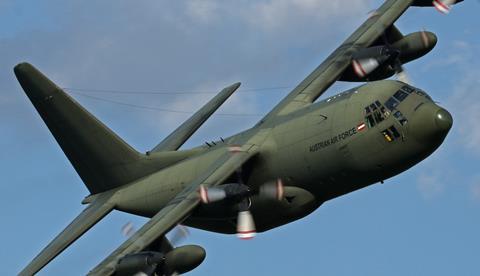 So, given the pending removal of its maintenance work on the RAF's Hercules – spanning forward work conducted at its Brize Norton base in Oxfordshire by a 70-strong team, and depth activities performed in Cambridge – is the company now facing a looming crisis?
While there are clear potential negative implications for part of its 1,700-strong workforce, the company believes that this is not the case.
"Marshall has so far successfully acted as the resale partner of the UK Ministry of Defence for eight ex-RAF C-130Js sold to the Royal Bahraini Air Force (2), the Bangladesh air force (5) and the United States Department of the Navy (1)," the company says.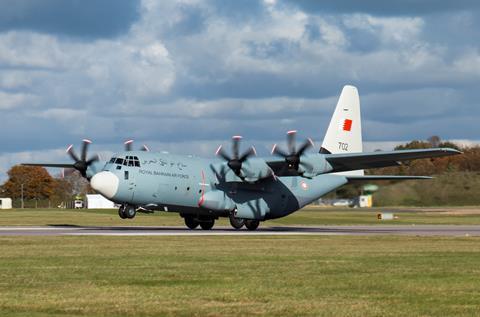 "Marshall works in concert with Her Majesty's Government to provide the important technical expertise and knowledge to the transaction, supporting the reconfiguration and entry into service of the aircraft, as well as the longer term fleet support."
Describing the activity as "a well-trodden path", Moynehan notes: "The resale of the UK aircraft will be a priority, and a significant amount of work" for the company.
"There is a very strong market for used J sales," he says, pointing to both the commercial and political benefits made possible by the UK brokering such deals. "We know a number of operators who would be interested," he adds, noting that offering prospective customers blocks of three to five aircraft "is natural".
And while its close links with the RAF may soon be coming to an end, Moynehan says "our relationship with Lockheed is exceptional", and getting stronger. Dhaka was not a Foreign Military Sales candidate, he says, noting: "They would never have sold new Js to Bangladesh."
One unanswered question surrounds the status of the UK's planned £110 million centre wingbox replacement activity. Three of the RAF's aircraft have been returned to use since last August after receiving the life-extending modification, and discussions are to take place about whether to conduct the work on the remainder.
"We know the value of those aircraft is a pretty straightforward business case," Moynehan says, adding: "they [the MoD] recognise the importance of not taking short-sighted decisions."
Further promising opportunities exist with the US Marine Corps (USMC). MADG and rival MRO provider Cascade Aerospace are now able to pitch for modification work on part of the service's 66-strong KC-130J tanker fleet, via a 10-year enabling contract placed with both last year.
With 10-12 such maintenance activities to be released per year, Moynehan says "securing the maximum slice of that pie will be critical". Marshall expects to complete work on its first USMC KC-130J during June, and he notes: "The significant point is demonstrating performance." The company already supports KC-130Js operated by Kuwait.
Meanwhile, a major activity that the pandemic has not disrupted is a plan for the company to relocate from its Cambridge home by 2030. It late last year signed an option agreement to move to Cranfield in Bedfordshire and is continuing to consider Wyton in Cambridgeshire as an alternative, but has discounted Duxford.
"The requirement to relocate remains the same," Moynehan says, in part due to the need to otherwise make major investment in the Cambridge site's aged facilities.
Around half of MADG's employees have had to be on site during the pandemic, with the rest adapting to home-working. "We prepared for the worst, but didn't get anywhere near it," he says: the only workers furloughed were airport operations staff.
"We are refining some of the footprint" as a result of new working practices, says Moynehan, who believes that as restrictions ease in the UK, the company should look to maintain its freshly proven agility, rather than "spring back to the old way".
A firm decision on the move location will need to be made in the 2023-2025 period, he says – both to give time for required infrastructure work to occur at a new site, and "to give clarity to our workforce".
So, with an expanding list of operators to support, Marshall's relationship with the Hercules will not be ending when the RAF brings operations to a halt in two years' time.
"The C-130 is far from dead," Moynehan says. "The UK [announcement] is disappointing, but if anyone thinks we'll be going away, they're in for a surprise."