The air forces of Italy and the UK have signed a joint declaration intended to increase the interoperability of maintenance and logistics provision for their common aircraft fleets.
Titled "Long history, long future – from Tornado to Tempest", the statement of intent was signed on 23 May at the Royal Air Force's (RAF's) Marham base in Norfolk, which is home to the UK's Lockheed Martin F-35Bs. It was signed by General Michele Oballa, chief of staff of the Italian air force's Logistics Command, and Air Vice-Marshal Paul Lloyd, the RAF's chief of staff support.
Under the initiative, the services are to pursue closer co-operation in the support of their Eurofighter Typhoon and F-35 fleets initially.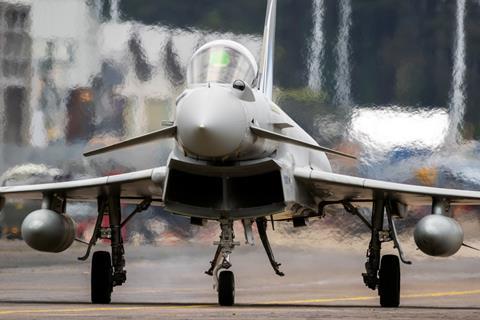 "The crisis in Ukraine has shown NATO that it needs to harmonise its capabilities to improve nations' mutual operational advantage and operate better together," the document states. "It has never been more important for allied forces to align to Agile Combat Employment principles, enhancing operational flexibility through co-operation," it adds.
Specific elements of the agreement include opening the way for "cross-servicing and limited cross-maintenance activities", such as "during exercises and operational Air Policing [duties] worldwide". This is to include "sharing equipment spares and consumables, ensuring airworthiness".
Another aspect will be to enable air force personnel from the nations to "mutually carry out loading/unloading activities of tactical and strategic transport aircraft", the agreement states.
The step will be followed by further studies and analysis, along with the preparation of formal technical agreements, plus personnel exchanges and joint exercises, with the aspiration of declaring initial operational capability in 2024.
The UK and Italy, plus Japan, also are partners on the Global Combat Air Programme, which seeks to introduce a manned Tempest fighter and related capabilities to active use from 2035.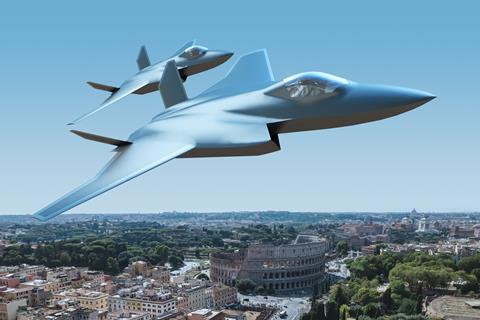 Craig Hoyle joined Flight International in 2003, and has edited the now monthly title since 2015. He has reported on the UK, European and international military aviation sector for more than 25 years, and produces our annual World Air Forces directory.
View full Profile