Italy plans to invest €1.2 billion ($1.4 billion) in a new special-mission aircraft under its latest three-year defence spending plan. However, Rome has also outlined currently unfunded future priorities that encompass the acquisition of low-cost basic trainers, tactical transports, and new high-speed helicopters, plus support for development of the Tempest sixth-generation fighter.
Approved by the defence ministry on 22 October, the latest multi-year planning document covers the 2020-2022 period.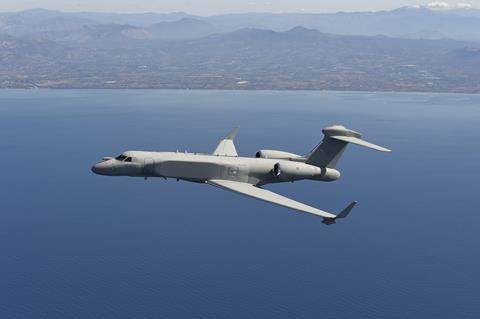 Programmes already under way this year include the Leonardo Helicopters AW169-based light utility helicopter for the army and Carabinieri (€204 million), plus work on the Eurofighter Typhoon and HH-101 CSAR helicopters, funded by the ministry of economic development (€600 million and €62.5 million, respectively).
Further out, the defence ministry intends to develop a "multi-mission and multi-sensor" C4ISTAR aircraft based on the Gulfstream G550 business jet.
This will be "equipped with modern sensors for strategic information collection and electronic superiority, suitable for integration into a net-centric architecture of C4ISTAR for real-time sharing of information".
Initial funding of €1.2 billion will be provided: €75 million in 2021, €188 million in 2022, then €700 million over the 2023-2025 period. The spending allocation runs until 2032 and includes provision for logistics support and maintenance costs. Additional funds will be allocated after this period to upgrade the platform, the defence ministry says.
Rome may also look to further expand that inventory – and that of its two G550-based airborne early warning (AEW) aircraft – as part of its unfunded future requirements.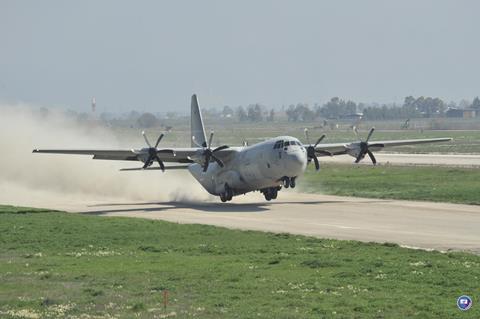 Indeed, listed under the heading "additional priority needs to finance", Italy lays out a spending wish-list for the coming decades.
This includes a replacement for the air force's Lockheed Martin C-130J fleet of tactical transports, new light aircraft for basic training, and new anti-submarine warfare aircraft.
Additionally, Rome intends to support development of the BAE Systems-led Tempest sixth-generation fighter, it says. In part this will be achieved through the Ministry of Economic Development's funding of sensor upgrades to its Eurofighter fleet; some €2.4 billion is allocated until end-2025.
This spending will "guarantee" development of "new-generation sensors" and position Italian industry at the heart of the Tempest effort, in which Sweden is also participating alongside the UK.
Italy also wants to acquire new aircraft for its special forces, plus is considering acquisition of "future-vertical-lift capacity". However, it is unclear if this is a reference to the US Army's effort of the same name, or a domestically designed or assembled high-speed helicopter.