Korea Aerospace Industries (KAI) has opened an office in Poland to support Warsaw's acquisition of 48 FA-50 light combat aircraft.
The facility is located at the country's Minsk Mazowiecki air base and will provide 24h support to Poland's future fleet of FA-50s, says KAI.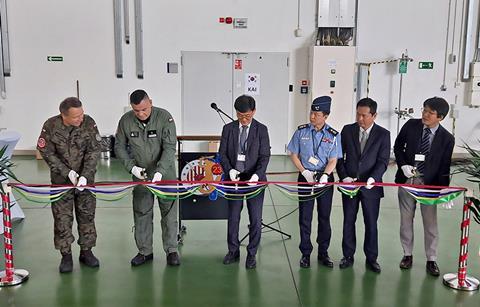 The new office will also aide in the acceptance flights of the first and second FA-50GFs, which arrived in Poland in early July.
KAI reiterated its plan to deliver 12 FA-50GFs to Poland in 2023. It adds that this is an opportunity to demonstrate its robust production capabilities to Warsaw's neighbours, noting that the original contract was signed less than one year ago, in September 2022.
The Minsk Mazowiecki site is the company's sixth such facility: it also operates support offices in Turkey, the Philippines, Indonesia, Peru, and Thailand – all countries that operate KAI fixed-wing aircraft types.
Poland's first 12 FA-50s will be delivered in an FA-50GF ('Gap Filler') standard, a similar configuration to FA-50s operated by the Republic of Korea Air Force. The cost of this acquisition is $705 million.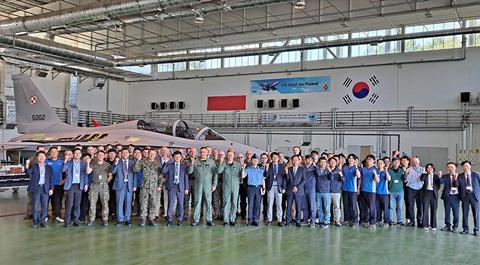 The subsequent 36 aircraft will be in an FA-50PL configuration. This deal is valued at $2.3 billion and will see deliveries run from 2025-2028.
The FA-50PL will feature an air-to-air refuelling capability and Raytheon's PhantomStrike active electronically scanned array radar.
In May, the US government cleared the sale of 34 Lockheed Martin AN/AAQ-33 Sniper Advanced Targeting Pods to equip Poland's FA-50 fleet.