Ukrainian president Volodymr Zelensky appears to have shut down China-backed firm Skyrizon's long-running effort to acquire engine maker Motor Sich.
On 29 January, Zelensky approved presidential decrees sanctioning Skyrizon and its chairman, Wang Jing.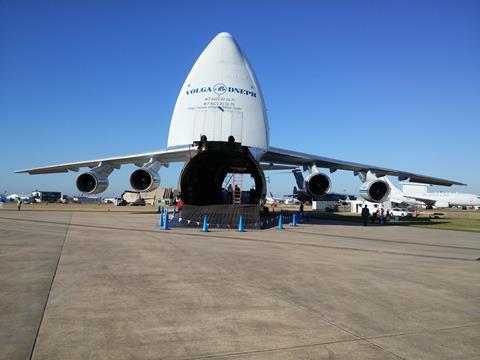 The sanctions relating to Wang apply for three years, and block his right to use and dispose of assets in the Ukraine, in addition to restricting his ability to travel to or within the country.
Another decree applies similar limitations to four entities connected with Wang: Skyrizon Aircraft Holdings, Hong Kong Skyrizon Holdings, Beijing Skyrizon Aviation Industry Investment, and Beijing Xinwei Technology Group.
The sanctions, originally announced on 15 January, coincided with the Trump administration adding Beijing Skyrizon Aviation Industry Investment to its Military End-User (MEU) list, making it harder for US companies to do business with.
Media reports from 2017 indicate that Skyrizon had amassed a stake of around 80% in Motor Sich. This stoked Washington DC's concern that the firm's propulsion capabilities could fall into the hands of Beijing, which is intently focused on developing the ability to mass produce aero-engines. The Ukraine, for its part, sees the USA as a vital ally against Russia.
Key engines in Motor Sich's portfolio include the Progress D-18T, which powers the Antonov An-124 and An-225 strategic transports, the Ivchenko AI-25 for trainer aircraft, including China's AVIC Hongdu JL-8, and the Progress D-436 that equips the An-148 and Beriev Be-200. It also makes the Progress D-27 propfans for the An-70 airlifter.
In a 23 January interview with HBO Axios, Zelensky stated that the Ukraine is opening to doing business with all countries, but that it draws the line at selling a stake in a strategic company such as Motor Sich.
"The issue is not about China," he said. "The issue is not even how the shares of Motor Sich were bought under the former President, under [Petro] Poroshenko. The issue is that we do not have the right to sell a controlling stake in the management of strategic defence enterprises of Ukraine to any country… never, at least under my presidency - I'm not here forever, I'm not the Secretary General. During my presidency, this will not be the case."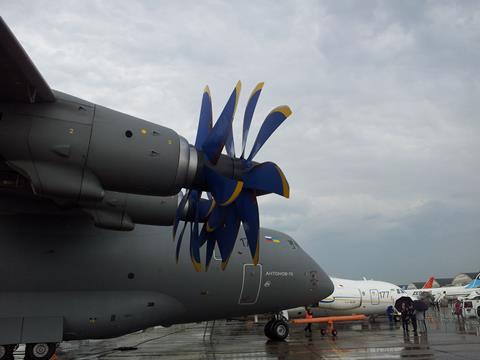 Clearly frustrated with its progress since 2017, in 2020 Skyrizon enlisted local help in the form of an agreement with Ukrainian company Development Construction Holding (DCH).
Under the deal, DCH would receive a 25% share of Motor Sich in the event Kiev let the acquisition move forward. DCH and Skyrizon contended that the acquisition was not about supporting China's military, but rather about reinvigorating Motor Sich with Chinese capital.
DCH mounted an aggressive media campaign in support of its partner. Its effort featured lawyers questioning the legality of Kiev's efforts to stonewall Skyrizon. Finally, in December 2020, Skyrizon brought things to a head by formally requesting that Kiev allow the case to be put up for international arbitration.
This, however, clearly fell through, with January's presidential sanctions coming as a surprise. Further underlining how badly Skyrizon's case is foundering, on 31 January the Security Service of the Ukraine said it is investigating it and DCH for holding what it refers to as an "illegal" shareholder's meeting.
Caught in the middle of all this is Motor Sich; it issued a statement on 1 February stating that operations continue, and that all contracts, both domestic and foreign, will be fulfilled.
The impact of Skyrizon's failure to gain control of Motor Sich's production know-how on China's indigenous aircraft programmes is unclear. But irrespective of what happens in the Ukraine, Beijing will continue to pour considerable resources into developing its own propulsion capabilities.

Greg Waldron is the Asia Managing Editor of FlightGlobal, responsible for the team's airline, aerospace, and defence coverage across the region. He has worked at the company since 2009. In the airline space, Waldron has conducted dozens of interviews with airline leaders in the Asia-Pacific. He also covers areas such as MRO and safety. On the defence beat, Waldron has written extensively about the rise of Chinese airpower, as well as broader airpower developments around the region, such as indigenous fighter programmes, and regional acquisitions of foreign equipment. In addition, Waldron writes about commercial helicopters in the region and business aviation. Waldron worked has a freelance journalist with his work appearing in several business publications.