Korean Air has entered an agreement related to research into low-observable technologies for unmanned air vehicles (UAVs).
The pact with South Korea's Defense Technology Promotion Institute will see the two exploring airframe structure technologies, says Korean Air.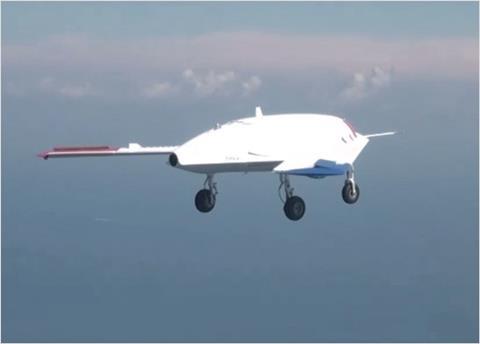 The deal follows Korean Air's securing a contract in September to develop a low-observable UAV to advance South Korea's stealth technology.
The new agreement will see the company research the application of "high-performance, low-visibility (stealth) technology, which is difficult to detect by radar, to next-generation [UAVs] by 2025."
The company will also form a consortium with six domestic institutions and universities to develop radar absorbant materials.
Korean Air's announcement follows a statement in late November from the Defense Acquisition Program Administration (DAPA) about the development of low-observable, conformal antenna technology by the country's Defense Science Research Center.
"This technology is designed in a conformal shape that maximises low detection capability by minimising the external protrusion of the antenna, and is expected to be applicable to stealth-type weapon systems in the future," said DAPA.
DAPA says the technology both reduces the radar cross section of stealth aircraft, and can be used for various frequency bands.
"In the future, we plan to focus our research on developing communication equipment used in various platforms through the development of broadband, compact and lightweight conformal antenna technology that can be used in a wider band," said DAPA.