Russia will shortly launch test flights with a second modernised Tupolev Tu-22M3M long-range strategic bomber, following the aircraft's maiden sortie on 20 March.
Performed from the Kazan Aviation Plant around 430 miles (700km) to the east of Moscow, the flight included evaluations of the jet's take-off and landing characteristics, as well other system checks, says Rostec, which owns Tupolev and its United Aircraft parent.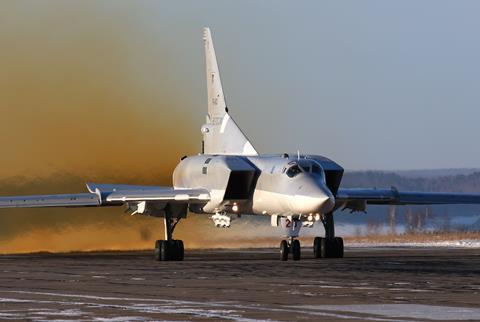 An previous prototype of the modernised bomber first flew on 28 December 2018.
Updates over earlier variants include new avionics and communications equipment, enabling higher levels of automation, says Rostec.