The Australian units of Lockheed Martin and Northrop Grumman have entered the final stage of bidding for Canberra's planned Joint Air Battle Management System (JBAMS).
"The Morrison government's A$2.7 billion [$1.9 billion] investment in a sovereign Joint Air Battle Management System will deliver a critical capability to defend against increasingly advanced air and missile threats," says defence minister Peter Dutton.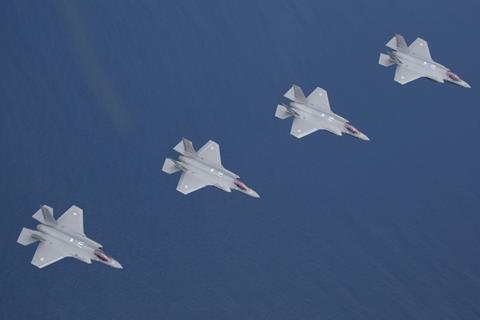 "Through the competitive evaluation process, Australian industry has demonstrated its versatility and adaptability to provide innovative proposals in the challenging field of integrated air and missile defence. The Joint Air Battle Management System will connect our ships, aircraft and other capabilities together in a way that multiplies their defensive power."
JBAMS is a formal requirement under Australia's AIR 6500 Phase 1 project.
Boeing Defence Australia and Raytheon Australia had also participated in the first stage of the competition. Australia's Department of Defence says they will still be involved in JBAMS, however.
Lockheed issued a statement welcoming Canberra's announcement of the final contenders.
"AIR 6500-1 will make it possible to combine Australia's integrated battlespace with the US and allied forces, ensuring greater situational awareness and increased interoperability for our military forces to combat evolving threats across the region," says Steve Froelich, Lockheed Martin Australia AIR 6500 programme executive.
Connecting diverse assets has been a key goal of the Australian Defence Force in recent years, and particularly the Royal Australian Air Force.
In 2015, former chief of air force Air Marshal Geoff Brown announced an effort called Project Jericho, which envisaged the better knitting together of air assets, and also the strengthening of connectivity with Australia's army and navy.