Lockheed Martin has secured a contract to integrate the AGM-158C Long-Range Anti-Ship Missile (LRASM) with Boeing F/A-18F Super Hornets operated by the Royal Australian Air Force (RAAF).
The $49 million contract award from the US Navy will include both integration and testing of the weapons, according to a US government contract announcement.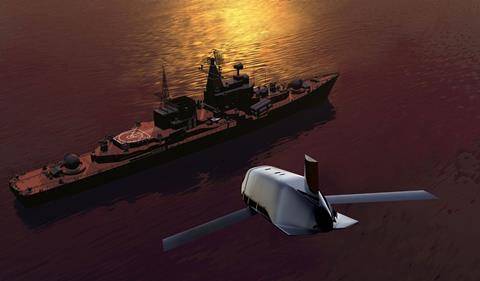 The work is to be completed by March 2026.
In July 2020 Australia announced that it would acquire LRASM to replace the Boeing AGM-84 Harpoon. It valued the deal at $800 million.
"The challenges and changing nature in the Indo-Pacific have meant we need a new approach and one that actively seeks to deter actions that are against our interests," said prime minister Scott Morrison at the time the LRASM decision was announced.
"These new capabilities will provide a strong, credible deterrent in our region that will help provide the stability and security we need. We are committed to peace and stability in the region, and an open, inclusive, prosperous and sovereign Indo-Pacific."
The July 2020 statement added that training with LRASM would commence in 2021.
According to Lockheed, LRASM uses "precision routing and guidance" to attack ships in all conditions. It features multiple sensor modes, a datalink, and hardening against enemy countermeasures.
Estimates put the weapon's range at 300nm (555km).
So far, the RAAF is the only international customer for LRASM. The type is used by the US Air Force aboard the Boeing B-1B bomber, and also US Navy F/A-18E/Fs. Work is underway to integrate LRASM with the Lockheed F-35.