Airbus says it has taken "a step towards making the stratosphere an operational reality for its customers", after completing the latest test campaign with its long-endurance Zephyr S unmanned air vehicle.
The company performed four low-level test flights during the activity, along with two stratospheric flights, each lasting around 18 days. This takes total flight time through the Zephyr programme to more than 2,400h, it adds.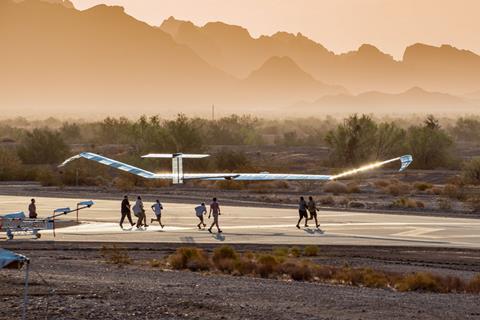 Concluding on 13 September, as the solar-powered aircraft landed at a test site in Arizona, the work marked "the most ambitious and successful Zephyr flight campaign to date", Airbus says.
Equipped with an Optical Advanced Earth Observation system for Zephyr, or Opaz payload, the aircraft "proved its operational value to provide instant, persistent and improved situational awareness", the company adds.
Major General Rob Anderton-Brown, director capability and multi-domain integration change programme at the UK Ministry of Defence's Strategic Command, says testing with the Zephyr "is informing the development of new concepts and ways of enabling military operations".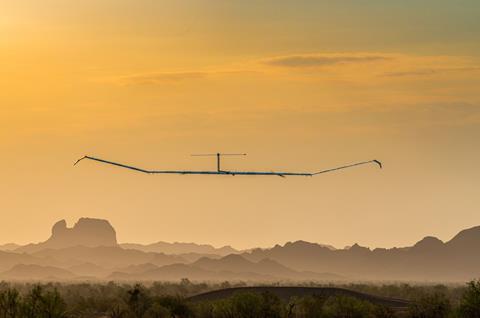 Airbus now describes Zephyr as being a high-altitude platform system, rather than using its previously ascribed term high-altitude pseudo satellite.
The company believes that the zero-emission aircraft will be able to perform duties including intelligence, surveillance and reconnaissance, communication relay and disaster response missions while flying high above commercial air traffic in non-segregated airspace "for months at a time".