NH Industries (NHI) has flown the first naval frigate and troop transport variants of the NH90 helicopter destined for Qatar.
The maiden sorties were completed respectively on 15 December at Venice Tessera and 18 December at Marseille, the production sites of NHI partner companies Leonardo Helicopters and Airbus Helicopters.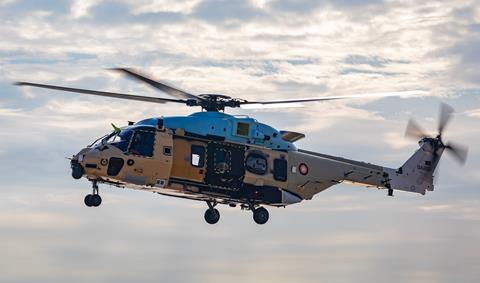 Deliveries of an eventual 28 helicopters to Qatar – 12 of the naval variant and 16 troop transports – are due to begin before the end of 2021 and run until 2025.
The flights included take-off, general handling, functional checks and landings, with no issues detected.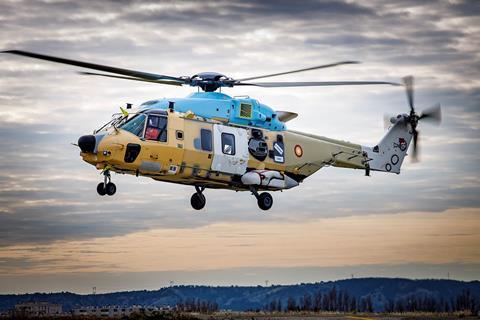 Qatar finalised the NH90 order in 2018, which is worth around €3 billion ($3.6 billion).
NHI is a three-way consortium comprising Airbus Helicopters, Leonardo Helicopters and Fokker. The Italian firm is prime contractor for the Qatar contract.