Malaysia's government has signed a series of defence contracts, including for new maritime patrol aircraft, helicopters, and light combat aircraft.
The aviation-related contracts are among 43 defence deals valued at a total of MYR10.1 billion ($2.2 billion), according to the Malaysian defence ministry.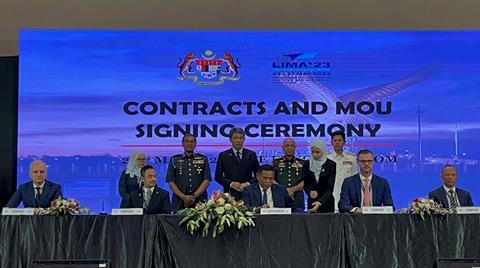 The contracts were signed at the Langkawi International Maritime and Aerospace exhibition.
The most high-profile contract relates to 18 Korea Aerospace Industries (KAI) FA-50s. In February, the Korean type was selected to fill Malaysia's Lead in Trainer-Light Combat Aircraft (FLIT-LCA) requirement.
KAI had a large presence at this year's LIMA show, with a major stand and a chalet. The Republic of Korea Air Force display team – the Black Eagles – also performed at the show in their T-50Bs.
According to the local Malaysian Defence blog, the value of the FA-50 contract is MYR3.84 billion.
A contract was also signed with a local outfit, Aerotree Defence & Services, for the provision of four Sikorsky UH-60A+ utility helicopters.
The rotorcraft will serve in the transport role. In 2020, the Royal Malaysian Air Force (RMAF) grounded its obsolete S-61A Nuris, creating a capability gap in transport helicopters.
"This aircraft functions as a platform to the Nucleus Team for the purpose of training and operational flight duty," says Malaysia's defence ministry.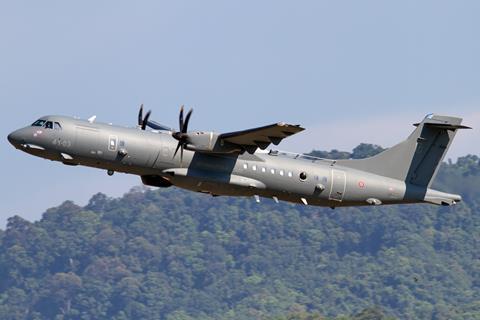 Another contract was signed with Leonardo for a pair of ATR 72MP MPAs under "Phase 1" of an MPA acquisition programme. The Leonardo contract is valued at MYR790 million, and the aircraft will serve with the RMAF.
Leonardo had this to say about the acquisition: "The aircraft chosen by Malaysia retains the reliability, maintainability, low lifecycle costs and comfort features of the baseline ATR 72-600. They will also be equipped with a flexible mission system, advanced sensors and a complete communications suite for Command, Control, Communications, Intelligence, Surveillance and Reconnaissance (C4ISR) missions over land and sea."
In addition, a contract was signed with Turkish Aerospace Industries for a trio of Anka 2 unmanned air vehicles (UAVs) under the Medium Altitude Long Endurance Phase 1 requirement. Malaysian Defence pegs the value of the UAV contract at MYR424 million.
The Leonardo and TAI deals were originally announced in October 2022, as part of Kuala Lumpur's efforts to beef up its maritime surveillance capabilities.