Suppliers of military hardware in America are experiencing significant delays in delivering new equipment.
That is the assessment delivered in a 9 June report from the US Government Accountability Office (GAO), a watchdog agency within the federal government responsible for evaluating government programmes and spending. Several major military aircraft programmes are among those delayed.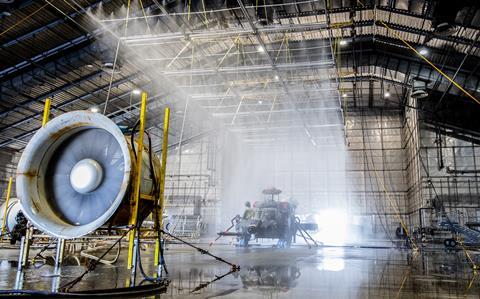 The GAO reviewed 29 Major Defence Acquisition Programmes (MDAPs) and their performance since January 2021. Of those, 17 – 59% – were experiencing contract-delivery delays of between two months and one year. Nine of those programmes noted further delays as of January 2022.
Not a single MDAP achieved initial operating capability ahead of schedule.
New aircraft development programmes and other aviation-related contracts featured prominently on the list.
Six are actively reporting delays since 2021, including the Sikorsky CH-53K King Stallion, Boeing T-7A Red Hawk, Northrop Grumman MQ-4C Triton, Boeing MQ-25 Stingray, Boeing KC-46A Pegasus and Sikorsky VH-92A presidential helicopter.
Delays have not yet been officially reported, but are expected on an additional four aircraft development contracts – Boeing's VC-25B presidential aircraft, Sikorsky's HH-60W Jolly Green II, Boeing's MH-139A Grey Wolf and its CH-47F Chinook upgrade.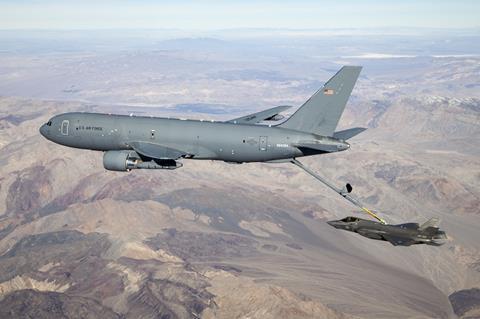 Leading the aircraft procurement field in overall delays are the KC-46A refueller, CH-53K maritime heavy-lift helicopter and MQ-4C unmanned maritime surveillance aircraft, respectively behind schedule by 55, 80 and 92 months.
The GAO says programme officials working on Northrop's MQ-4C cite technical problems as causing their most-recent delay of 12 months.
The new Air Force One, Boeing's VC-25B, is also experiencing significant challenges as FlightGlobal has previously reported, including unspecified delays of at least one year, the GAO says.
In an April earnings call, Boeing chief executive David Calhoun noted that the VC-25B programme racked up $660 million in cost overruns in the first quarter and has been plagued by labour challenges.
Calhoun cites pandemic-related interventions as a significant driver of costly delays, noting that production workers on the VC-25B line are required to be extensively vetted for security risks. When some of those technicians are sent home due to Covid-19 exposure, quickly replacing them is not always possible, often leading the line to shut down.
The GAO report appears to confirm that assessment, writing that "Boeing is experiencing aircraft mechanic workforce limitations due to a competitive labour market, according to VC-25B officials".
The report cites lower-than-planned security clearance approval rates as a major factor.
However, numerous other Boeing programmes were also cited by the GAO as being behind schedule, including the KC-46A, T-7A, MQ-25 and others.
While the KC-46A recently achieved a major milestone in being certified to conduct 97% of regular refuelling missions, the tanker development project has generated more than $5 billion in cost overruns for Boeing and continues to experience "design instability", the GAO says.
Technical problems noted include an overly-stiff boom (which prevents it from refuelling lightweight aircraft like the Fairchild Republic A-10 Thunderbolt II) and poor visual acuity on the remote-vision system used by operators during refuelling.
Several other product quality issues with fuel system are also noted as deficiencies.
Boeing's recently unveiled T-7A Red Hawk trainer jet is already 12 months behind schedule, according to the GAO. Boeing said pandemic-related labour challenges caused $367 million in first-quarter overage charges on that programme.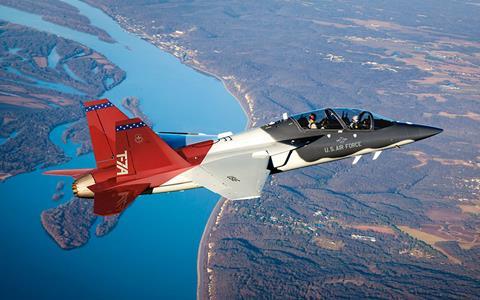 The company is responsible for those costs, under the T-7A's fixed-price contract structure. However, the GAO report notes that although the contract limits the government's cost risk, the T-7A "still faces schedule delays and the risk of future cost growth as the programme moves into production".
The GAO concludes that recent Pentagon efforts at accelerating the development and delivery of new capabilities have largely failed to generate results.
"We continue to find that the department misses opportunities to gain appropriate knowledge before making significant investment decisions," the report states.
It goes on to say that defence officials and Congress continue to have "limited insight" as to whether specific programmes are likely to succeed in delivering on promised capabilities.
The GAO notes it has made hundreds of recommendations over the preceding 20 years for how the Pentagon can improve the acquisitions process, but many have never been implemented.