The third Airbus Defence & Space A330 multi-role tanker transport (MRTT) produced for a pooled NATO-member fleet touched down at Eindhoven air base in the Netherlands on 19 November.
Registered T-056, the latest asset acquired for use by the NATO Multinational MRTT Fleet (MMF) followed examples transferred in June and August 2020.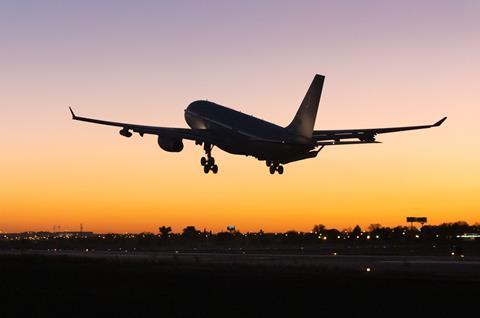 Announcing the arrival via Twitter, the NATO Support and Procurement Agency noted: "This is the first of the fleet to be converted into [an] aeromedical evacuation configuration".
Ordinarily fitted with 31 business- and 236 economy-class seats, the MMF unit's A330-200s can be prepared in a revised layout accommodating six intensive care unit-standard beds, 16 stretchers and seating for 21 medical staff, plus 96 passengers.
MMF programme members Belgium, the Czech Republic, Germany, Luxembourg, the Netherlands and Norway have so far committed to jointly acquiring nine of the boom-equipped tanker/transports, with options on another two.