US government investigators have determined that many reported unidentified aerial phenomena (UAP), commonly known as UFOs, are just normal aerospace clutter.
However, the Office of the Director of National Intelligence (ODNI) in a 12 January report also notes an unspecified number of the reports captured extra-ordinary flight characteristics that require additional investigation.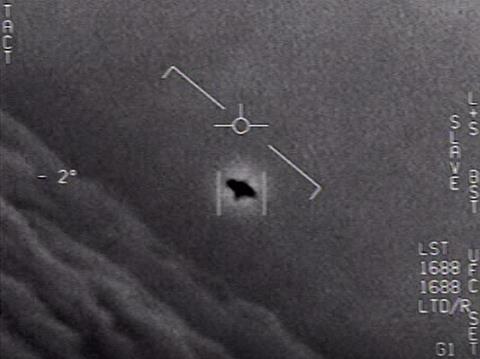 Leading an effort that includes the Pentagon's All-Domain Anomaly Resolution Office (AARO), ODNI catalogued some 247 new sightings of UAP since March 2021. The analysis also include an additional 119 older reported incidents not previously analysed.
Of those 366 events, intelligence officials say 53% – 195 reported incidents – were normal aerospace material. Twenty-six appeared to be unmanned air vehicles (UAVs), while 163 were balloons or "balloon-like entities", the ODNI investigation found.
The remaining six sightings are classified as clutter – which can include birds, weather events or airborne debris such as plastic bags. ODNI describes those 195 incidents as "unremarkable".
However, an unspecified number of the remaining 171 uncharacterised UAP are apparently worthy of some remark.
"Some of these uncharacterised UAP appear to have demonstrated unusual flight characteristics or performance capabilities," the ODNI report says.
The agency says those reported events "require further analysis" but stops short of suggesting any explanation. The report does not elaborate on what unusual performance characteristics were observed.
Many UAP reports come from military aviators in the US Navy (USN) and US Air Force. A handful of videos released by the USN in 2020 show naval pilots tracking UAP visually and with onboard sensors.
In one video, two aviators describe the craft as freely rotating and flying easily against the wind at high altitude. Boeing F/A-18 pilots who spoke to the news programme 60 Minutes in 2021 described encountering a craft with no visible propulsion that executed a controlled descent of almost 24,400m (80,000ft) in a few seconds.
One possible explanation for the anomalies is an advanced, experimental aircraft being developed by the US military or an American defence manufacturer. Pentagon officials with the AARO last December said the military is setting up a mechanism to clear UAP sightings with the potential presence of such experimental craft.
However, the alternative possibility that UAP displaying such advanced flight characteristics are actually aerospace platforms belonging to adversaries like Russia or China has raised alarm in the Pentagon and US Congress.
"Unidentified objects in the skies, sea and space pose potential threats to safety and security, particularly for operational personnel," says Sean Kirkpatrick, AARO director.
Kirkpatrick, who holds a doctorate in physics and has spent his career developing technologies for intelligence applications, says the government is seeking to better understand and characterise UAP using the "highest scientific and analytic standards".
While Kirkpatrick notes UAP "clearly pose a safety of flight issue", the ODNI report makes clear the reported events have not caused serious incidents.
"To date, there have been no reported collisions between US aircraft and UAP," it says. "Regarding health concerns, there have also been no encounters with UAP confirmed to contribute directly to adverse health-related effects to the observer(s)."
While the 247 new UAP sightings since early 2021 does represent a significant increase from the 144 reports filed during the previous 17 years, the incidents are not necessarily occurring more frequently.
The Department of Defense (DoD), from which the vast majority of reports are sourced, says it has taken steps in recent years to encourage its pilots to file official reports when they encounter UAPs. The DoD hopes to reduce the stigma of such reporting.
The AARO's preliminary UAP report, released last December, said concerns about negative career impacts kept many pilots silent in the past. "Reputational risk may keep many observers silent, complicating scientific pursuit of the topic," the report says.
It adds that the stigma is lessening as UAP become a more-frequent topic of serious public discussion and internal study.
Both the ODNI and DoD say they plan to continue logging UAP reports and studying the incidents for clues as to their origins.
"We are confident that continued multi-agency cooperative UAP prosecution activities will likely result in greater awareness of objects in and across the air, space and maritime domains, as well as the nature and origin of UAP in the future," the ODNI says.