Northrop Grumman is continuing work on a new prototype missile development designed to attack air defence systems.
The self-funded project builds on the company's experience with the AGM-88G Advanced Anti-Radiation Guided Missile-Extended Range (AARGM-ER), it says.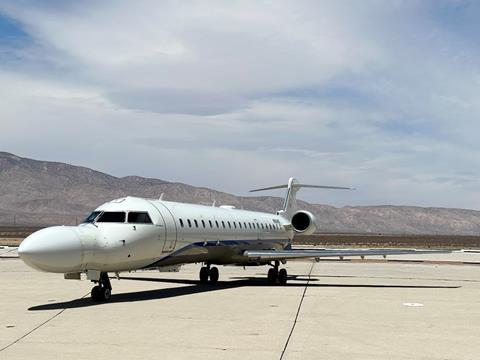 The test – the third in a series – was conducted using the company's Bombardier CRJ-700 and took place at the Naval Air Weapons Station in China Lake, California.
The system showed that it is able to identify, discriminate, and track targets.
"The missile is designed to target enemy air defence systems while providing forces the freedom of maneuver to complete a mission out of harm's way," says Northrop.
"To adapt to ever-changing threats, the missile design features open architecture interfaces that will allow for rapid subsystem upgrades to field enhanced capabilities to the warfighter."
Northrop adds that it will conduct additional flight tests this year under more challenging scenarios.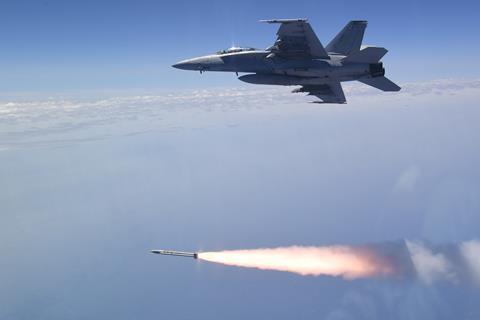 Separately, Northrop recently completed the third live fire test of AARGM-ER from an F/A-18 Super Hornet at Point Mugu Sea Range off the Californian coast.
"The [US] Navy requirement for AARGM-ER is now," says Captain A.C. Dutko, navy programme manager for Direct and Time Sensitive Strike.
"AARGM-ER performed as expected and detected, identified, located and engaged a land-based air defence radar system. The continued success of our developmental testing moves the programme closer to fielding and providing the aircrews with the protection they need to remain ahead of adversary threats."