Piaggio Aerospace has firmed a contract with the Italian government that includes an order for nine P180 Avanti Evos turboprops.
The deal, announced earlier this year, will see the nine aircraft delivered in the next four years, with five in a passenger transport configuration and four equipped for "radio-measures," says Piaggio in a statement.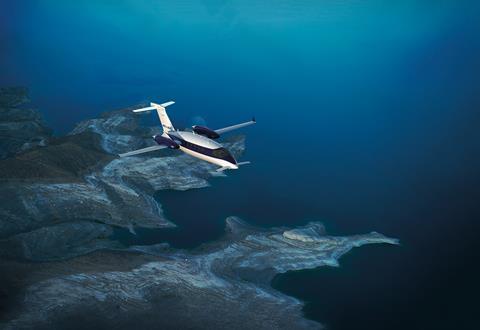 The deal for the new aircraft is worth €130 million ($144 million), and includes the upgrade of one P180 already in service with the Italian military.
In addition, within 24 months Rome is committed to finalising a deal to retrofit 18 in service aircraft generating additional revenue of €66 million for Piaggio.
Overall, the total value of the new aircraft and retrofits will come to €196 million.
The contract is part of a €700 million lifeline package of orders and commitments that Rome approved earlier this year. The work aims to make Piaggio, which is in receivership, more attractive to a potential buyer.
"This represents for Piaggio Aerospace a turning point: with the restart of aircraft production, we will also be able to gradually reintegrate workers currently into temporary layoffs," says Extraordinary Commissioner of Piaggio Aerospace Vincenzo Nicastro
"Nevertheless, we are not going to stop here. We will continue to work on the private market, with the aim of finalizing new, significant orders. In the meantime, we are almost ready to launch the tender for the sale of the company's assets…which we plan to publish immediately after the Christmas break".
On 19 December, the company secured a nine year, €50 million contract from the Italian defence ministry to provide technical and logistics support for the Honeywell T55-L-714 turboshafts that power Rome's Boeing CH-47F Chinook helicopters.