Foreign policy clashes reshaped defence procurement in 2019 as international tension between the USA and Turkey grew. Our annual review looks at military fleets worldwide
Operations at home and internationally remained the key focus for military air arms of all sizes in 2019, while geopolitics and seemingly shifting alliances also prompted notable alterations to some of their procurement plans.
In what was one of the biggest defence developments of the year, a period of brinkmanship between Turkish President Recep Tayyip Erdogan and his counterpart Donald Trump's US administration came to a spectacular conclusion in July.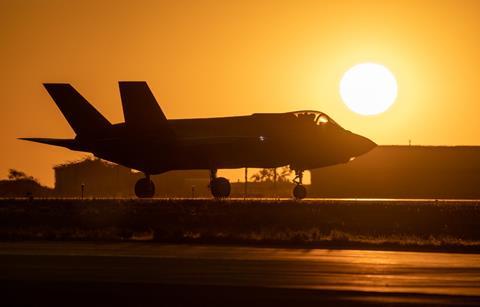 Having repeatedly warned Ankara that it would not tolerate a NATO ally purchasing Almaz-Antey S-400 Triumf long-range air-defence systems from Russia, Washington made good with its threat and for the first time ejected a partner nation from Lockheed Martin's F-35 programme.
With four examples having already been handed over to the Turkish customer to support multinational training activities in the USA, Ankara's plans to field an eventual 100 conventional take-off and landing F-35As were denied immediately after the first S-400 system elements arrived on Turkish soil. In addition to blocking any future purchases of its stealthy combat aircraft, this measure also launched the formal process of removing Turkish companies from Lockheed's industrial supply chain for the Lightning II.
Erdogan's response was belligerent, describing Ankara's procurement decisions as a wholly sovereign matter. His next move will be of intrigue, but also could prove more damaging to the country's NATO credentials. While Turkish Aerospace is working on its own TF-X fighter design, Erdogan toured the MAKS Moscow air show with Russian President Vladimir Putin in August, and was offered co-operation on the Sukhoi Su-35 and Su-57 fighters.
Russia, meanwhile, provided its own boost to the Su-57 programme in June, by signing a deal to acquire 76 production examples. It has also accelerated its service plans for the aircraft, which now call for three full regiments to be operating the type by 2028.
Other notable developments in the combat aircraft sphere during 2019 included China flying upgraded Harbin H-6K strategic bombers during a show of strength above Beijing on 1 October to mark the 70th anniversary of Communist Party rule. Its fleet of Chengdu J-20 fighters also continues to grow, with Cirium fleets data showing 15 as now in active use.
Beyond ongoing campaigns over Iraq and Syria and within Afghanistan, international focus was placed on new tensions in the Middle East. These included a Saudi Arabian oil refinery being attacked by unmanned air vehicles in response to its continuing offensive in Yemen, and Iran shooting down a US Navy (USN) Northrop Grumman RQ-4C Triton over the Persian Gulf.
F-35 ADVANCES
Despite its orders reversal with Turkey, the F-35 programme had a good year, with Lockheed and the US Department of Defense agreeing a multi-year contract worth $34 billion for up to 478 examples. The airframer and its suppliers have made further progress with driving down the fifth-generation type's acquisition costs, and the global operational fleet is now only three shy of 400 units, including 165 examples dedicated to training.
Japan and Norway both declared initial operational capability with their A-model fleets in 2019, Singapore confirmed its intention to buy at least four for evaluation purposes, and Poland advanced a request to buy 32 to meet its fleet renewal needs. UK-owned F-35Bs also made their first landings aboard the Royal Navy aircraft carrier HMS Queen Elizabeth.
Lockheed's venerable F-16 also continues to secure business, with orders from Bahrain, Bulgaria, Morocco and Slovakia on its books. Boeing's F/A-18E/F Super Hornet line is also healthy, with the USN having signed for a further 78.
The global Rafale operators club now numbers four members, with Dassault having delivered its first examples to India and Qatar during the year. The nations follow France and lead export customer Egypt in introducing the type.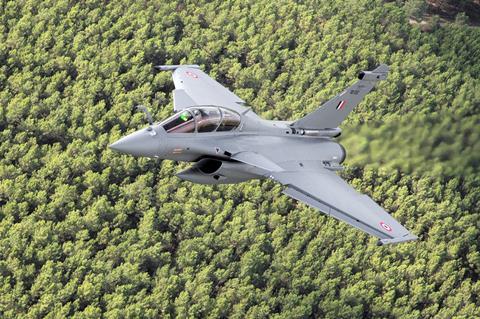 Saab also made its first Gripen E deliveries to the air forces of Sweden and Brazil, to support their respective evaluations and service preparations for the new-generation fighter.
In the special mission sector, the UK Royal Air Force (RAF) has received its first Boeing P-8A Poseidon MRA1 maritime patrol aircraft and the asset will initially support training activities at NAS Jacksonville in Florida. The service will follow the USN, Australia and India in fielding the 737NG-derived platform operationally, with Norway also having ordered the type, and New Zealand and South Korea intending to follow suit.
Due to be delivered from 2020, the United Arab Emirates' Bombardier Global 6000-based GlobalEye surveillance aircraft fleet appears set to grow further, with the nation revealing at the Dubai air show that it could increase its current orders for three to five.
Tanker numbers are also on the rise, largely resulting from the introduction of the US Air Force's (USAF's) 767-based KC-46A. Despite teething problems still being addressed by the airframer, it has handed over 23 to date this year. Our data also shows a year-on-year increase in the number of Airbus Defence & Space A400Ms now available to perform air-to-air refuelling tasks with fixed-wing receivers. The French air force also welcomed its first of two Lockheed KC-130J tankers during the year.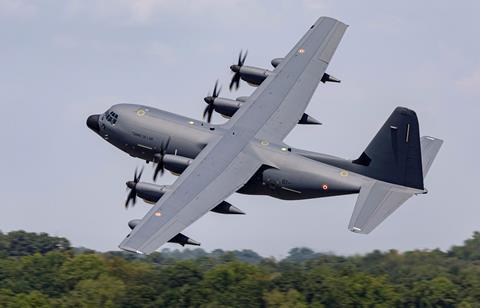 Embraer's delivery of a first C/KC-390 transport/tanker to the Brazilian air force was another significant milestone recorded in 2019. India, meanwhile, flew the last production example of Boeing's C-17 to its home base.
Rotorcraft sales during the year included steps among eastern European NATO nations to renew their fleets, such as the Czech Republic selecting Bell's AH-1Z and UH-1Y, Hungary ordering Airbus Helicopters' H225M and Poland the Leonardo Helicopters AW101, for navy service.
The year also proved to be a notable one for retirements. The RAF waved off two stalwarts of its fleet: the Panavia Tornado GR4 and its Shorts Tucano T1 trainers. The USN, meanwhile, flew the last of its legacy F/A-18s into storage, while the US Marine Corps (USMC) ended operations with its Northrop EA-6B electronic warfare assets.
This year, our directory records 53,890 aircraft as being in active service with militaries in 160 nations around the globe. Also included is a breakdown of more than 3,800 units that are the subject of firm orders, along with approaching 8,000 others for which letters of intent or long-term purchase plans have been disclosed. This latter category is dominated by expected F-35 commitments, which total 2,810 for 14 nations: a 35% stake of all such future business.
FLEET STABILITY
Cirium data shows that the global military fleet has been remarkably stable over the 12‑month period between our snapshot reviews, with a year-on-year variance of less than 0.2% – a decrease of just 63 aircraft.
This year, we record a significantly larger UH-1 utility helicopter fleet as being used by the German army, while a change in our data usage has resulted in the removal of multiple piston-engined types.
With approaching 13,300 aircraft in use, the USA is the clear leader in air power terms, accounting for 25% of all the military assets listed. Once combined, the fleets of next-ranked Russia (4,163), plus China (3,210), India (2,123), South Korea (1,649) and Japan (1,561) still fall more than 500 units short of its total.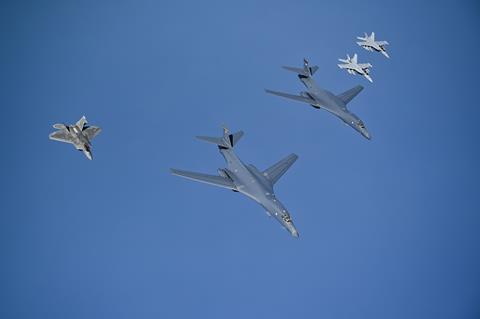 The US military also retains a clear lead in all six of our individual aircraft type categories, with its numerical edge ranging from having 18% of all combat aircraft, and 38% of operational special mission platforms, to 77% of the global tanker inventory.
Looking at the world regions, only two have recorded net increases over the 12‑month period of our review. Russia and its Commonwealth of Independent States allies have seen their combined assets increase to 5,016 units, from 4,904: a 2% climb. Moscow's armed forces account for 83% of this total.
The Middle East experienced a 1% fleet rise, taking its total capability to 4,284 aircraft. Increases were made in both the combat and training aircraft categories.
No change was recorded in the Asia-Pacific region or in Europe, where their total fleets stand at almost 15,000 and just over 8,600 airframes, respectively.
REGIONAL DIVIDE
Africa and North America both experienced a 1% contraction to their fleets, while the biggest reversal affected the Latin America region, which encountered a 130-unit reduction, to stand at 3,321. However, this was almost entirely a consequence of the removal of some piston-engined models from our data.
Our annual snapshot shows that once combined, Asia-Pacific-region nations have increased their lead in total fleet size to 1,346 over North America's 13,651: of which, the USA owns 97%. But as noted in previous directories, while the 28 Asia-Pacific nations listed here can call on 5,038 combat aircraft, some of these – such as North Korea's assets – are vastly less capable than the 2,657 flown by the US services.
Notable exclusions from our annual fleet review include those fixed-wing aircraft and helicopters Cirium records as held in storage, also counting those involved in or awaiting upgrade. Assets categorised as dedicated to performing VIP transport duties, or as flown by military-operated airlines, are also not included. We do not list platforms permanently assigned to supporting research and development or experimental activities, among them aircraft employed by France's DGA defence procurement agency, the UK's Qinetiq and Germany's WTD 61 test unit.
Other categories not included regard those airframes tasked with specialist support duties such as calibration or mapping, firefighting, satellite tracking, skydiving, surveying, target towing and weather reconnaissance.