The Czech Republic has submitted a letter of request to the USA relating to the acquisition of 24 Lockheed Martin F-35 fighters.
Prague is seeking a replacement for its fleet of 14 Saab Gripen C/D fighters, whose lease is coming to an end.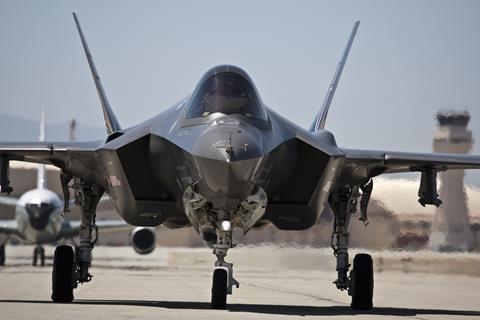 While the Czech government insists no definitive decision has been taken on the purchase, it indicted in July that its defence ministry had selected the Lightning II as the Gripen's successor, over rival offers of the Lockheed F-16 and Gripen E/F and was seeking as many as 24 airframes.
Its analysis suggests that only "fifth-generation" aircraft will be able to "survive on the battlefield of the future".
Having submitted its letter of request on 3 October, Prague will now begin negotiations with the US government. Key points for discussion will include the potential participation of Czech industry in the Joint Strike Fighter programme, the defence ministry says.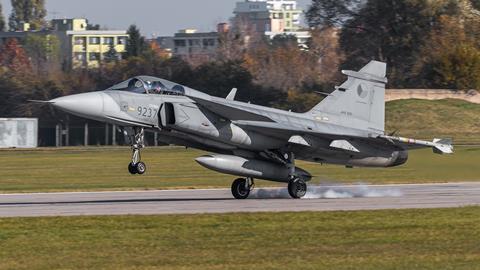 A deadline of 1 October 2023 has been set for the Czech defence minister to inform the government on the parameters of any agreement reached with the USA regarding the F-35.
"Based on this, the government will then decide whether the Czech Republic will purchase them," it says.
If it proceeds with the acquisition, Prague will potentially become the second operator of the F-35 in Eastern Europe alongside Poland, which has expressed interest in acquiring 32, but also has yet to finalise an order.

Dominic Perry is deputy editor of Flight International but also contributes extensively to flightglobal.com. Although specialising in the coverage of the helicopter industry, he has written on most topics in aerospace – be they commercial, defence or business aviation. In addition, there has been an increasing focus on the decarbonisation of the industry and zero-emission flight initiatives.
View full Profile