The UK Royal Air Force (RAF) has performed the longest nonstop flight of an Airbus Defence & Space A400M, with one of its tactical transports having completed a more than 20h sortie.
Conducted from RAF Brize Norton in Oxfordshire on 3-4 July in support of the US-led exercise Mobility Guardian, the flight concluded with a touch-down at the US Air Force's Andersen AFB on Guam.
The Atlas underwent a total of three in-flight refuellings: the first over the Atlantic, supported by a UK-based Airbus A330 Voyager tanker, and then over Alaska and the Pacific Ocean behind an example operating from Eilson AFB in Alaska.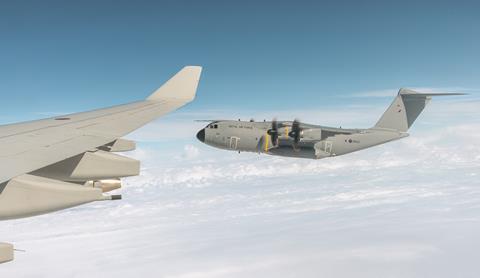 Total flight time was 20h 36min, the RAF says.
"Exercise Mobility Guardian is an outstanding training opportunity," says Air Commodore Anthony Lyle, the RAF's Air Mobility Force Commander. "The nonstop flight from RAF Brize Norton to Guam is a great example of our ability to project air power, allowing us to get aircraft, crews and vital equipment to the other side of the world in a timely manner and for them to be able to operate immediately."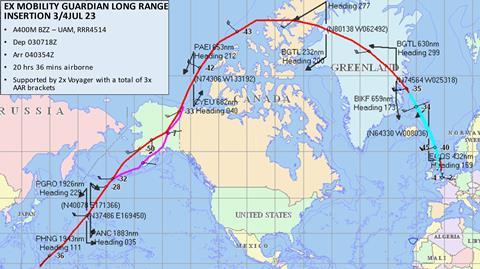 The Mobility Guardian exercise also involves assets deployed by Australia, Canada, France, Japan and New Zealand.
"The object of the exercise is for the countries involved to develop their interoperability skills and understanding," the RAF says.
The RAF operates 22 A400Ms, with the Atlas now representing the service's lone tactical transport capability. Its last Lockheed Martin C-130Js left operational use in late June, drawing to a close 57 years of Hercules operations by the UK.

Craig Hoyle joined Flight International in 2003, and has edited the now monthly title since 2015. He has reported on the UK, European and international military aviation sector for more than 25 years, and produces our annual World Air Forces directory.
View full Profile