Rafael is unveiling an air-launched version of its recently introduced Sea Breaker precision-guided anti-ship missile, called Ice Breaker, at the Farnborough air show.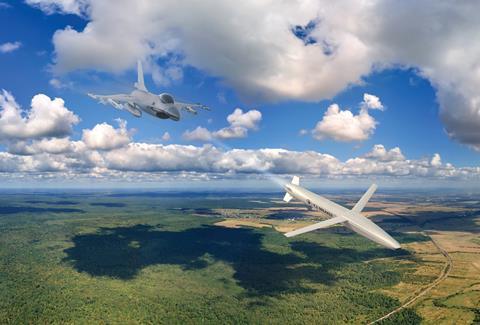 The 700kg (1,540lb) weapon, which has a range of 162nm (300km), is suitable for light-attack aircraft such as the Embraer Super Tucano or Leonardo M-345, as well as rotorcraft including the Airbus Helicopters AS332 Super Puma or Sikorsky SH-60 Seahawk, says the Israeli missile house.
Although Rafael announced the Sea Breaker a year ago as having sea- or ground-launch capability, the intention was to market it as suitable for air, ground or naval applications once government clearance was secured, says vice-president for business development and marketing Ofer Weinberg.
Rafael says the weapon, which is compatible with the company's other missile systems such as Spice and Spyder, has already "attracted attention from prospective customers on three continents". Although the company will not confirm if it is already in use with the Israeli military, the country's defence companies rarely market products for export that have not been deployed domestically.
The company describes Ice Breaker as a "fifth generation, autonomous, precision-guided missile system, enabling significant attack performance against a variety of high-value land and sea targets".
The missile, which is fitted with an imaging infrared seeker and can fly at "high subsonic speed", is resilient to electronic countermeasures and can operate in GNSS (Global Navigation Satellite System)-denied environments, says Rafael.
Datalinks enable operators to abort in mid-flight and receive battle damage assessments. The weapon carries a 113kg penetration, blast and fragmentation warhead.