The Japan Air Self-Defense Force (JASDF) will face a number of challenges supporting the US military should a conflict occur in the East China Sea, according to a report published by think tank Rand.
The report explores the broad spectrum of Tokyo's military capabilities should a Sino-US conflict occur. It notes that the JASDF has a number of strengths, but suffers from several gaps.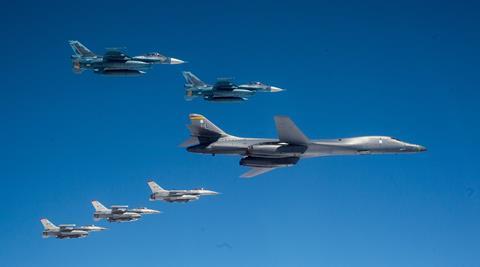 Authored by analyst Jeffrey Hornung, the report notes that on the whole Tokyo operates an "advanced and capable" fighter fleet comprising Boeing F-15s, Lockheed Martin F-35As, and Mitsubishi F-2s. Still, it raises questions about each platform.
First, the modernisation of the service's 201-strong F-15 fleet has failed to keep pace with China's modernisation programme. While 100 F-15s will be upgraded with the Raytheon APG-63 radar, the other half of the fleet will see no upgrades as JASDF leaders opt to wait for more F-35s to enter service.
The problem is that it will take over 10 years for the 105 F-35As and 42 F-35Bs the JASDF plans to deploy to become fully operational.
"Given ongoing problems with the F-35, such as cabin pressure spikes, loss of aircraft control with certain manoeuvers, and problems with the aircraft's logistic system, questions remain over the timeline and what the status of the F-35 fleet will be a decade from now," says Rand.
As for the Mitsubishi F-X Future Fighter programme to replace the F-2 in the 2030s, Rand warns that development timelines are far from certain.
Rand also questions the ability of JASDF fighters to operate in a contested environment characterised by heavy jamming, noting that they lack hardened communications. While Japan's defence ministry recognises this issue, Beijing's advanced electronic warfare capabilities will create serious challenges.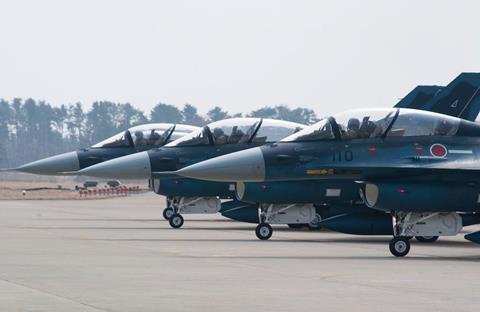 The JASDF boasts an impressive airborne early warning and control fleet comprised of Boeing E-767s and Northrop Grumman E-2 Hawkeyes, but suffers a shortfall of intelligence, surveillance and reconnaissance assets. And while four NAMC YS-11EB aircraft are useful for collecting electronic intelligence, this ageing fleet suffers from sustainment issues.
Another weakness Rand identifies is a lack of tankers, a problem compounded by a shortage of suitable airfields west of Naha air base on the island of Okinawa. Tokyo operates four KC-767 tankers and has orders for six Boeing KC-46As, but the vast geographies around Japan mean this number is likely insufficient, particularly if they need to support US combat aircraft with air-to-air refuelling.
As for tactical transport, the Kawasaki C-2 requires relatively long runways, and yet cannot carry heavier equipment such as tanks or other large vehicles. This is particularly a challenge for operations to airfields with shorter runways.