Russia's presence at the Dubai air show includes a debut for its re-engined Ilyushin Il-76MD-90A transport.
Powered by four Aviadvigatel PS-90 turbofans, the type can carry a 60t payload some 2,160nm (4,000km), or cover 4,600nm with a cargo of 20t.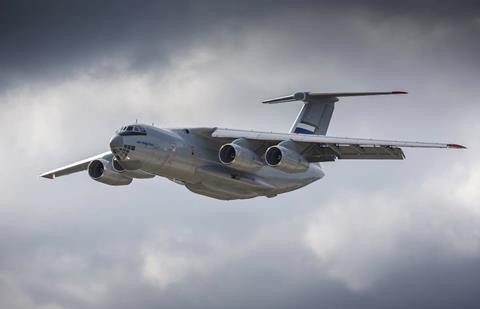 Exhibited by Moscow's Rosoboronexport agency, the airlifter also is equipped with a President-S defensive aids system.
Meanwhile, a prototype Il-76MD-90A has for the first time performed a landing and take-off from a dirt runway.
Russia's United Aircraft (UAC) notes that the new model's more powerful engines – installed instead of Soloviev D-30KPs – facilitate "improved take-off, landing and cruising characteristics", while it also features an updated landing gear.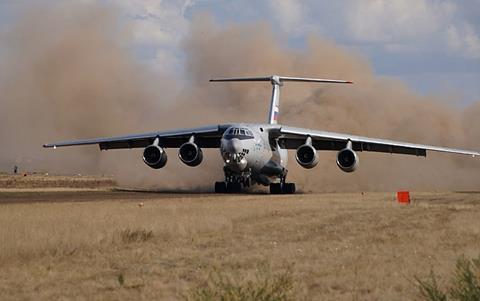 "These and other improvements make it possible to operate the transport aircraft at equipped and unequipped [unprepared] airfields, on concrete and dirt runways, in various climatic conditions," UAC says.
Russia's air force has received almost 20 MD-90A airframes, from a total order for 28.