The Royal New Zealand Air Force (RNZAF) has introduced a new aviation safety system, to help it align with best practices internationally.
The new system aligns engineering safety, air worthiness, and operational procedures with international standards, says the RNZAF.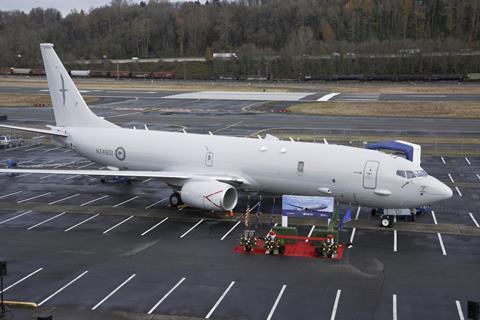 The country's new Defence Aviation Rules were derived from European Military Aviation requirements. In addition to "reshaping internal organisations", it aligns military airworthiness with civilian requirements.
In addition, it will improve interoperability with overseas partners.
"Like many of our partners, what we've had until now is a uniquely bespoke aviation safety system with its origins in our earliest flying experiences," says Air Commodore Ian Mower, Deputy Chief of Air Force.
"But in the same way that after many years aircraft fleets such as the [Lockheed] P-3K2 Orions and C-130H Hercules come to the end of their service, and new fleets such as the [Boeing] P-8A Poseidons arrive, bringing new and improved capabilities, so too has our safety framework needed to be refined and streamlined to meet modern 'best practice' and position us to make the best use of modern aircraft."
The updated system is also seen as allowing the RNZAF to better attract personnel.
Wing Commander Hilton Baker, who manages the programme, says the change involves both cultural and philosophical aspects.
Adds Baker: "In practice, how actual tasks are carried out does not change, but amongst other benefits we will have a common language to describe airworthiness and safety standards across trades and aircraft types. For example, we will now be using a globally recognised numbering and lettering system to identify specific rule sets, thus aligning us to the widely recognised system used by dozens of air forces."
The RNZAF is undergoing a major modernisation programme. It recently retired its P-3K2 Orions with the arrival of the P-8A. From 2024 it will start replacing its C-130H tactical transports with the C-130J.