Romania has officially retired its remaining Mikoyan-Gurevich MiG-21 fighters as it accelerates the replacement of the Soviet-era type.
Bucharest in 2022 set the out-of-service date for the MiG-21 fleet following a fatal accident involving the type. It is replacing them with second-hand Lockheed Martin F-16s acquired from Norway.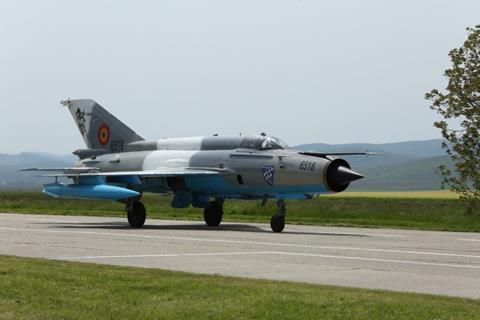 FlightGlobal's latest World Air Forces directory listed the Romanian air force as operating 16 MiG-21s as of November 2022.
Cirium fleets data records Romania's MiG-21s as a little under 50 years old.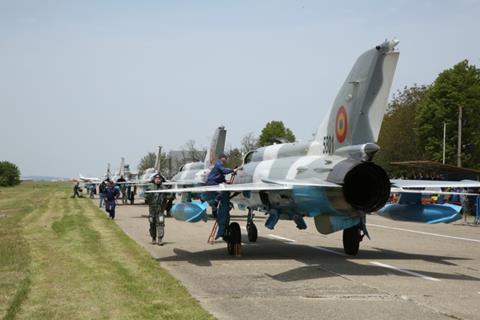 The retirement leaves Croatia as the solitary MiG-21 operator in Europe. Including Romania's inventory, 336 examples are still in active use globally, Cirium details.
In November last year, Romania's defence ministry signed a €388 million ($421 million) contract to acquire 32 surplus F-16A/Bs from Norway, with the jets to be transferred from late 2023.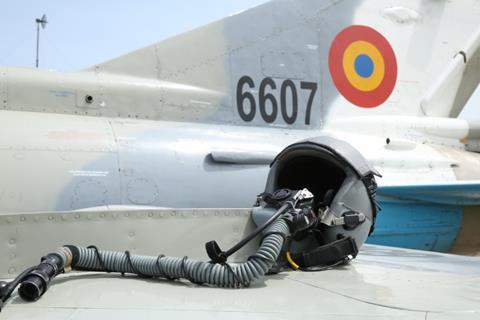 Dominic Perry is deputy editor of Flight International but also contributes extensively to flightglobal.com. Although specialising in the coverage of the helicopter industry, he has written on most topics in aerospace – be they commercial, defence or business aviation. In addition, there has been an increasing focus on the decarbonisation of the industry and zero-emission flight initiatives.
View full Profile