Romania's air force suffered two fatal accidents on 2 March, in separate crashes which killed eight military personnel.
The pilot of a Mikoyan MiG-21 fighter from the 861st Air Combat Squadron was killed when his aircraft crashed near Cogealac in the south-eastern Constanta region.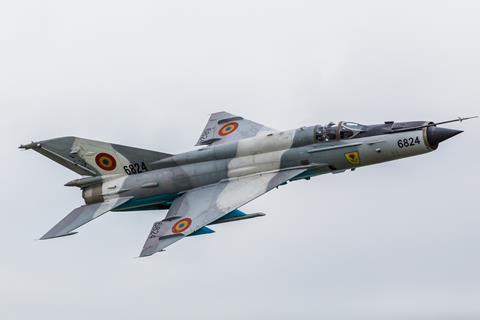 Romania's defence ministry says the aircraft "was part of a formation of two MiG-21 Lancer planes performing air patrol missions over Dobrogea" during a sortie flown from Borcea air base. Radio transmissions ceased at 20:00 local time, and radar contact was lost 3min later, it says.
Following the fighter's disappearance, an IAR SA330 Puma transport helicopter took off from Mihail Kogalniceanu air base, to conduct a search and rescue mission.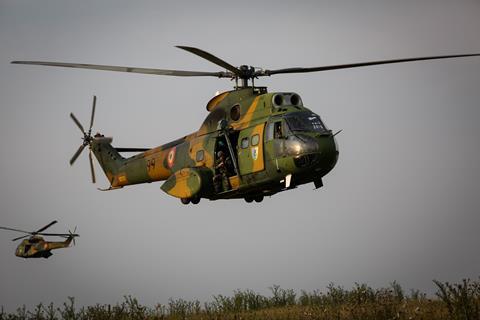 The rotorcraft crashed at 20:44, killing all seven personnel aboard, including two from the naval forces. The accident happened near Gura Dobrogei, around 6.8 miles (11km) from its base.
The air force has initiated a commission to investigate the accidents, and temporarily grounded operations with its MiG-21 and SA330 fleets pending its initial findings.