Russia's Rostec has taken the unusual step of releasing a first image of a new light fighter design ahead of its scheduled unveiling at the MAKS air show, after unofficial pictures had appeared online.
On 13 July, Rostec company United Aircraft released a teaser video via YouTube, promoting what it described as a "fundamentally new military aircraft" developed under a project named "Checkmate". The design will be revealed at the Moscow show on 20 July, it added.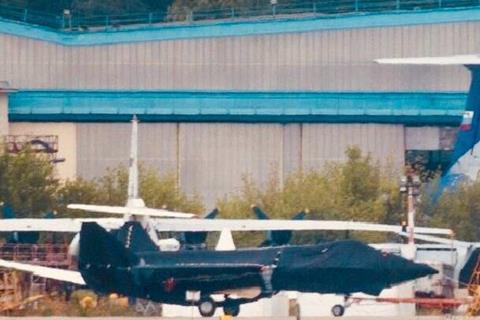 The promotional footage – available on a website landing-page using the tagline "Turn the chessboard" – depicted figures in the United Arab Emirates, India, Vietnam and Argentina receiving the message "It's coming".
"Russia is one of the few countries in the world with full-cycle capacities for producing advanced aircraft systems, as well as a recognised trendsetter in the creation of combat aircraft," Rostec says. "The new product developed by UAC specialists should arouse genuine interest not only in our country, but also in other regions of the world, including our competitors abroad."
After long-range images of a model shrouded beneath black covers appeared online from the MAKS show site at Ramenskoye airfield, Rostec posted a similar image via social media.
The company confirms that the design is the result of work by the Sukhoi design bureau, and represents "the first [contemporary] Russian single-engine fighter aircraft".
"The new aircraft will be able to gain supersonic speed, and it will be difficult to locate it by radar," Rostec says.
The design features a sleek fuselage and two small canted tails – a common feature of fifth-generation stealth fighters such as the Lockheed Martin F-35 and Sukhoi's own Su-57.