Saab expects to see an increase in orders as NATO nations boost their defence expenditure in response to Russia's war in Ukraine, even as its home nation considers seeking membership of the Western military alliance.
The governments of Sweden and Finland have recently indicated that they could launch moves to expand NATO's current 30-member strength, with both citing the increased security threat posed by Moscow.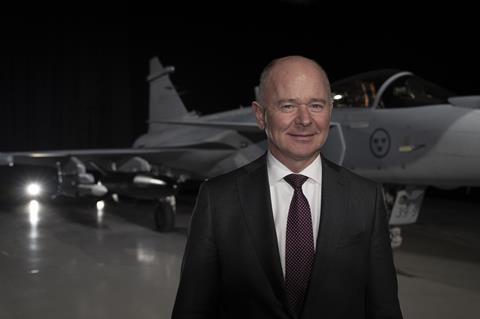 "You cannot ignore discussions around alliances, such as NATO," Saab chief executive Micael Johansson said during the company's first-quarter results call on 22 April.
"When it comes to Finland and Sweden, it is a political decision for what is best for the countries in the light of security policies," he stresses, adding: "I don't have any view on that. But we as an industry do of course assess what it would mean if that would happen.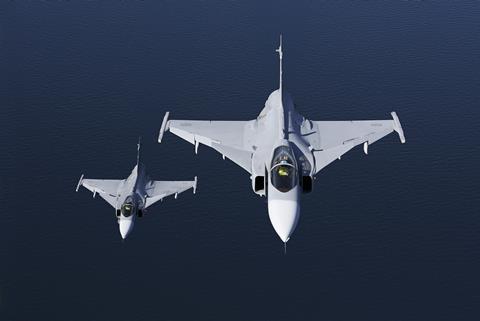 "We are already in the market of NATO countries with many parts of our portfolio," he says. "However, being within the alliance would probably open up a bit more sensitive stuff that we do in discussions with other industries and defence forces, so the penetration would become a bit more positive, maybe."
Counter-balancing this advantage, he notes: "the competition in our own home market Sweden would probably increase".
Again noting the political nature of the decision-making process, he says: "In summary, I can't really see any negative effects if this now would happen."
Johansson points to recent commitments from multiple European NATO members to up their investment in defence as a response to Russian aggression near the alliance's eastern flank. Germany's government has pledged a €100 billion ($110 billion) increase and to maintain spending at 2% of GDP; Poland has announced that it will boost spending to 3% of GDP; and non-member Sweden also plans to reach 2% of GDP as quickly as possible.
"Europe is more than doubling projected defence expenditure up until 2026, which is an incredible amount of money that will be spent, and a major portion of that will be in acquisitions of new capabilities," Johansson notes.
"There are many countries now moving in the direction of creating higher capabilities to protect their societies and people. This is a base for future growth for us," he adds.
"I hope we will see towards the end of this year more contracts as a consequence, and over the next years to come."