Saab has shipped its first aft fuselage section for an engineering and manufacturing development (EMD)-phase example of the US Air Force's Boeing T-7A Red Hawk advanced jet trainer.
Produced at Saab's Linkoping site, the structure is being transferred to the prime contractor's St Louis final assembly line in Missouri, the Swedish company announced on 20 April.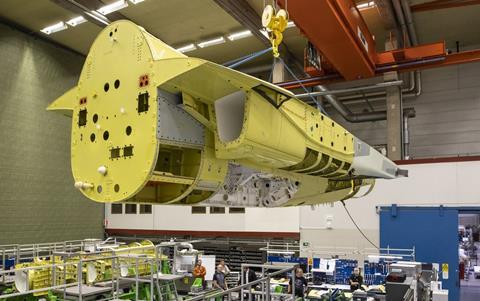 "Upon arrival in St Louis, the aft section will be spliced to the forward fuselage, prior to installation of the wings, fins and tail assembly to become a complete static test airframe," Saab says.
The company was in October 2018 awarded a contract worth $117 million to produce aft fuselages for five EMD aircraft, including the lead ground-test asset.
"On completion of the EMD production phase, Saab's brand new facility in West Lafayette, Indiana, will undertake production of aft sections for the T-7A programme," it says.
The USAF intends to field at least 351 T-7As via a $9.2 billion acquisition, with the type to replace its veteran Northrop T-38 fleet.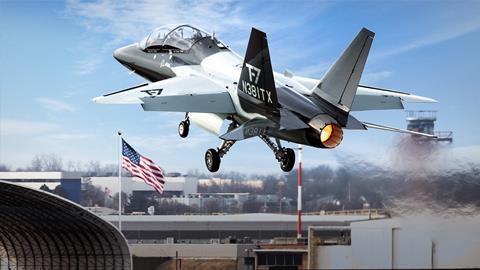 Boeing began production work on the Red Hawk in February 2021.
Saab Aeronautics business unit head Jonas Hjelm describes the production collaboration as "a remarkable engineering feat of aircraft development; all achieved through excellent collaboration with Boeing and the use of digital engineering and advanced manufacturing".