Spain is to acquire three Airbus A330-200s from flag carrier Iberia for conversion into aerial refuelling tankers for its air force.
Madrid in late June approved the acquisition of three tanker/transports, allocating €148 million ($174 million) this year, as part of a broader agreement with the airframer, which also included helicopters and a commitment to the multi-national European Future Combat Air System.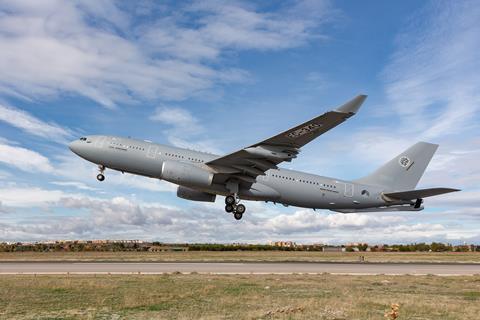 It had been assumed that the order would be for new-build A330 multi-role tanker transport (MRTT) aircraft, which are assembled in Toulouse and then sent for conversion at Airbus Defence & Space's facility in Getafe near Madrid.
But speaking to Spanish media outlet defensa.com, Major General Javier Antonio Guerrero Mochon, head of programmes at the Spanish air force, indicated that the three aircraft will be second-hand assets.
An initial example will arrive and be put into service this year without undergoing conversion, he says, and a second aircraft, also still in its passenger configuration, will follow "months later".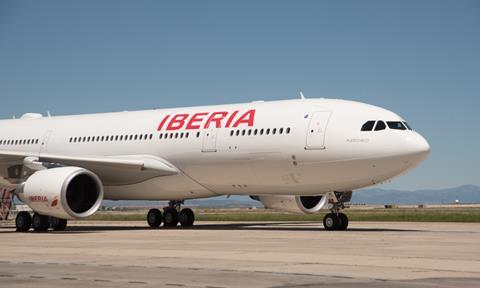 He indicates that the final A330 will go directly to Getafe for conversion in 2023, with the initial assets subsequently retrofitted to the MRTT standard. New build aircraft are based on the -200 variant of the Airbus widebody twin.
Iberia has a fleet of 13 A330-200s, plus two further examples in storage, Cirium fleets data records. The majority are owned by the carrier or its parent company IAG.
Iberia says it has submitted its offer for the contract, "but negotiations are still ongoing".
Spain's plan is not without precedent: two of the Royal Australian Air Force's seven-strong MRTT fleet are converted passnger aircraft acquired from flag carrier Qantas.