Swedish Prime Minister Magdalena Andersson has confirmed her government's intention to request the nation's accession to NATO.
"This decision is based on a security analysis that the government invited the other Riksdag parties to take part in, and its conclusions that were presented in a report on 13 May," Stockholm confirmed on 16 May.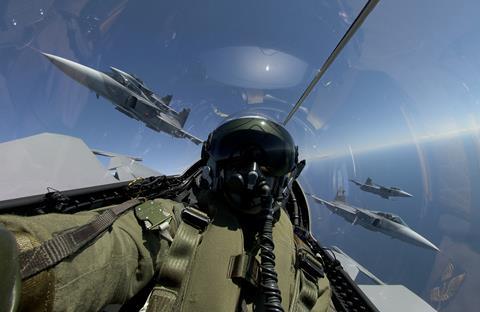 "The government's assessment is that NATO membership is the best way to protect Sweden's security in light of the fundamentally changed security environment following Russia's invasion of Ukraine," it adds.
Sweden currently has neutral, non-aligned status, with its military primarily tasked with conducting domestic, defensive duties, including using an air force fleet of almost 100 Saab Gripen C/Ds.
Neighbouring Finland also intends to seek membership of the currently 30-nation military alliance, with its government having on 12 May announced plans to confirm the step "without delay". Both nations also intend to meet a NATO funding objective that members spend 2% of their gross domestic product on defence.
NATO foreign ministers met in Berlin on 15 May to discuss the pending membership requests from Finland and Sweden.
"Their membership would increase our shared security, [and] demonstrate that NATO's door is open and that aggression does not pay," said the alliance's secretary general, Jens Stoltenberg.