The Royal Thai Air Force (RTAF) has outlined an ambitious plan for buying new fighters, tactical transports, and other assets in the coming decade.
The RTAF's White Paper 2020 features an impressive wish-list, stressing that while the service's legacy types are well maintained, sustainment and spare parts availability is a challenge.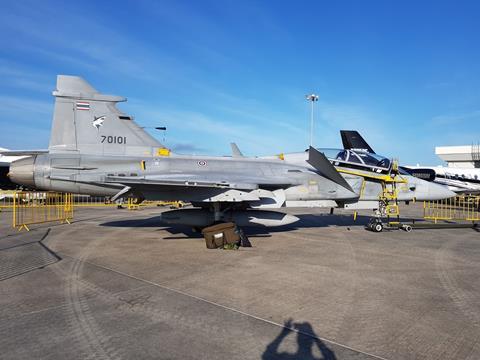 Another theme of the report is Bangkok's ambition to build more indigenous capability in defence aerospace, particularly in areas such as MRO and components.
Fighter acquisition involve replacing the RTAF's fleet of Lockheed Martin F-16s serving with its 102 and 103 Sqns, which it lists as two separate requirements.
To replace 102 Sqn's F-16A/B Block 15s, it hopes to obtain funding for six new jets in fiscal year 2023-2026, and another six in 2025-2028. For 103 Sqn's F-16A/B Block 15s, it hopes to obtain funding for six new jets in 2028-2031, and six more in 2030-2033. Overall, the procurement of 24 new fighters will run from 2023-2033.
The F-16 replacement programme calls for a degree of technology transfer and the ability to support aircraft locally.
The RTAF would also like budget to obtain an additional Saab Gripen C/D in fiscal years 2023-2025. The air force has 11 Gripens in its inventory after losing one during an air show crash in 2017. In keeping with the indigenous capability theme, the RTAF wants to boost its ability to perform logistics support for its existing Gripen fleet.
In addtion, the air force also hopes to obtain 12 light attack aircraft to replace its Aero Vodochody L-39s, which are increasingly difficult to service. As for lead in trainers, the RTAF wants two additional Korea Aerospace Industries T-50THs that would add to the 12 examples already procured.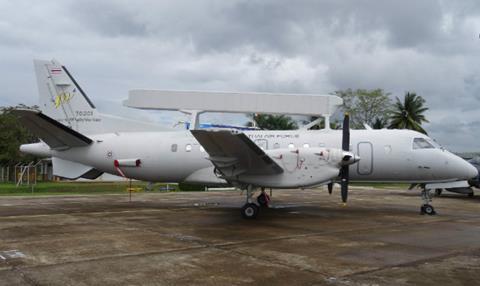 On the cards for upgrading are two Saab 340 airborne early warning (AEW) aircraft, which the country wants to see transformed into assets capable of performing the more complex airborne early warning & control (AEW&C) mission.
"[The] SAAB 340 AEW has been in service for a long time, resulting in several mission limitations," says the White Paper. In addition, the Erieye's radar's international airworthiness certificate will expire in 2021. The air force is asking for Bt4.5 billion ($142 million) between 2021-2024 for the work.
Another major programme involves obtaining 12 new tactical transport to replace the RTAF's fleet of C-130Hs, with budget requested from 2022-2029, as well as replacements for a pair of Saab 340Bs used as transports.
Also in the transport category, the RTAF hopes to obtain a new VVIP aircraft to transport the country's royal family, as well as a replacement for a VIP configured ACJ319, and a three new VVIP helicopters.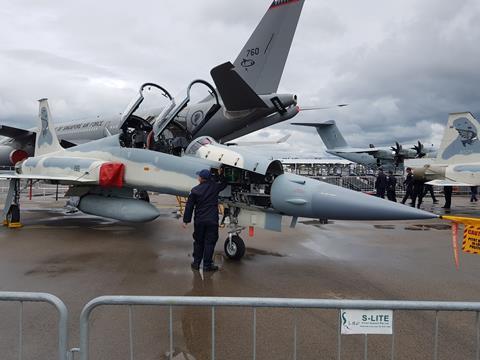 The RTAF will decommission its Pilatus PC-9 basic trainers in 2023 and hopes to replace them with 12 new aircraft. It also wants to obtain a replacement for its Pacific Aerospace CT-4E basic trainers.
In other areas, the RTAF wants to replace older Bell 412s with new assets, obtain an armed UAV, and obtain four aircraft to replace its Basler BT-67s, an updated version of the Douglas DC-3 that is used for transport and cloud seeding work.