The China Aerospace Studies Institute (CASI) notes dramatic improvements in Beijing's ability to perform airborne C4ISR – command, control, communications, computers, intelligence, surveillance and reconnaissance.
In a study authored by analysts Peter Wood and Roger Cliff, the think tank explores the historical development of China's C4ISR capabilities, including airborne early warning and control (AEW&C), maritime patrol, electronic intelligence (ELINT) and others.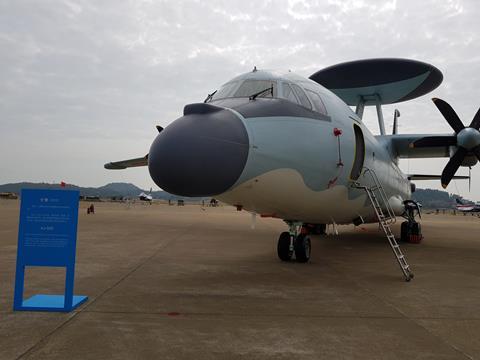 Progress is particularly notable in the key field of AEW&C.
"Whereas in previous decades Chinese air defence systems and interceptor squadrons could realistically only protect a few strategic areas or point targets, a combination of airborne early warning systems and layered ground radars will offer a robust, nationwide air defence system," it says.
"While Chinese claims of the utility of these systems against stealth platforms and cruise missiles should not be taken at face value, when integrated with passive sensors and low-frequency radar systems, they could enable a significant improvement in China's capability to counter such threats."
In the AEW&C mission, CASI notes that the most capable platform in the People's Liberation Army Air Force (PLAAF) is the KJ-2000, which pairs an Ilyushin Il-76 airframe with a non-rotating, three-sided active electronically scanned array radar produced by China Electronics Technology Group (CETC).
Given that Russia appears reluctant to sell more Il-76s to China, a follow-on platform to the KJ-2000 will be based on the Xian Y-20 strategic transport.
CASI contends that Beijing has some way to go with its maritime patrol capabilities. Beijing's maritime patrol fleet is based on the Shaanxi Y-8 tactical transport, but this aircraft is relatively slow and has limited patrol endurance of just 10h.
"Training for PLA Naval Aviation units appears to have improved significantly, though low numbers of maritime patrol aircraft in the past required these units to travel between fleets frequently to support training," says CASI.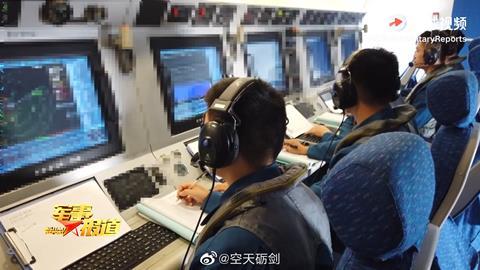 In the ELINT mission, CASI notes that types such as the Y-8CB, Y-8JB, and newer Y-9JZ have become considerably more active since 2013.
CASI also notes ambitious unmanned air vehicle (UAV) programmes such as the Chengdu WZ-7 Soar Dragon, a high-altitude, long-endurance system that resembles the Northrop Grumman RQ-9 Global Hawk, and the WZ-8, a high-speed UAV that can be launched by the Xian H-6N bomber.
"Once released, [the WZ-8] climbs into the stratosphere with the help of a solid rocket booster where it cruises at an altitude of more than 100,000ft and a speed greater than Mach 3," says CASI. "When its flight is complete, it glides to an airbase and lands."
CASI adds that Beijing will aim to exploit the data generated via its diverse C4ISR fleet with artificial intelligence.
"Chinese government departments have even sponsored public competitions to improve satellite sensor identification and tracking," it says.