Tokyo has reiterated the critical importance of connectivity in its developmental Mitsubishi F-X future fighter programme.
In a programme update on its website, Japan's Ministry of Defence (MoD) says that the F-X will operate as part of an "unprecedented large-capacity high-speed network" to collaborate with other F-X jets, unmanned loyal wingmen, and US forces.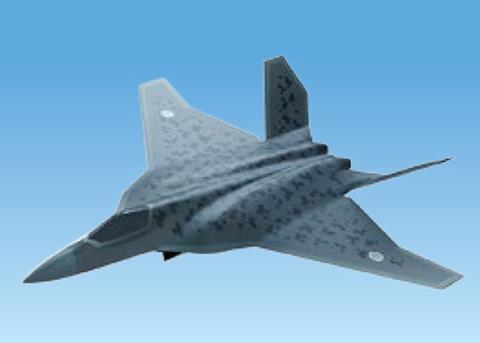 In addition, it reiterates that the aircraft, to replace the Mitsubishi F-2 in the 2030s, will be able to hand-off timely targeting information to other platforms, allowing them to engage targets.
It also maintains that it is key for the F-X to have a high degree of stealth, thus ensuring survivability.
"In order to secure 'air superiority' in the world around 2035, it is possible to realise a new way of fighting that has not been realised in any country at the present time," says the MoD.
The MoD provides comparative figures for fifth-generation fleets, noting that in 2020 Japan had 309 combat aircraft, of which only 17 were fifth-generation aircraft. It estimates that Beijing had 1,080 combat aircraft in 2020, of which 22 were fifth-generation jets. In recent years, the Japan Air Self-Defence Force has been inducting the Lockheed Martin F-35, while the People's Liberation Army Air Force has been deploying the Chengdu J-20.
After years of development work, including the X-2 demonstration aircraft, the F-X programme is gaining traction. In late December 2020, Lockheed was selected to work with Mitsubishi Heavy Industries on the programme.
December 2020 also saw Y57.6 billion ($555 million) earmarked for F-X work in the fiscal year starting 1 April 2021. This will cover continued design work, including engine design.
In addition, Y4.9 billion was earmarked to develop the F-X's mission system, and Y1.5 billion for research into unmanned combat air vehicles that are envisaged as operating alongside the F-X. Finally, Y4.1 billion was dedicated to a joint research effort between Japan and the UK that is exploring advanced radar technology.
The commitment was part of a record Y5.34 trillion defence budget, which has a clear focus on countering military advances in China.