Tokyo has selected Lockheed Martin to work with Mitsubishi Heavy Industries (MHI) to develop the country's F-X future fighter.
After looking at several technology areas, such as systems integration and stealth, the Japanese Ministry of Defence has decided that Lockheed is the best candidate. It cited the US company's experience with stealth aircraft.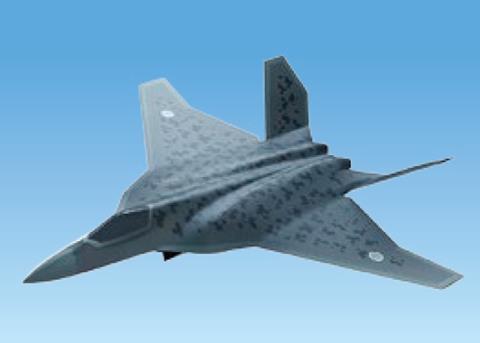 Lockheed and MHI will now hammer out the contract details. Lockheed's offering also involves Northrop Grumman.
"The Lockheed Martin and Northrop Grumman team is honoured to be selected as the candidate F-X Integration Support Partner by the government of Japan," says Lockheed.
"We look forward to working with the F-X prime contractor, Mitsubishi Heavy Industries, and supporting Japan in the successful development of the F-X. As leaders in fifth-generation technologies, Lockheed Martin and Northrop Grumman bring proven experience to ensure F-X capabilities and interoperability to strengthen the Japan-US alliance."
Tokyo will also seek export approvals related to the project from the USA. It holds open the possibility of working with additional foreign contractors on other aircraft systems.
Lockheed has extensive experience in Japan. The Mitsubishi F-2 that the future fighter will replace is a derivative of the F-16, and Tokyo is in the process of obtaining up to 147 F-35s, which will make it the second largest operator of the type. MHI also operates a final assembly line for the F-35.
Northrop has a significant presence in Japan as well. The Japan Air Self-Defence Force is a major operator of the E-2 Hawkeye airborne early warning and control system aircraft.
On 16 September, Japan's Acquisition, Technology & Logistics Agency issued a request to information (RFI) related to work on the programme to develop an aircraft to replace the F-2. The RFI followed years of discussions and domestic research related to the planned fighter, tentatively designated F-3. BAE Systems, Boeing, and Lockheed replied prior to the RFI's deadline.
Lockheed's remarks on its selection touch on the US government's key interest in the project: interoperability with US forces.
In February, Kelli Seybolt, deputy under secretary of the air force for international affairs, told FlightGlobal that the US government's position was that it wanted to work with Japan to create an interoperable capability.
"Our desire is that the fighter they want to develop will be interoperable with our capabilities… we're open to Japan working with industry to formulate some partnerships, so that Japan can gain the benefit of some of what our industry has learned."