As Tokyo advances its ambitious F-X future fighter programme, it must weigh a number of factors – including concerns around intellectual property (IP) and ease of upgrade – as it decides which nations to partner with for the effort, according to two leading airpower experts.
Under current plans, the clean-sheet F-X is set to replace the Mitsubishi F-2 sometime in the 2030s. But for Tokyo, perhaps the most vexing issue is its choice of partner; the country's Acquisition, Technology & Logistics Agency (ATLA) has previously consulted with the UK and the USA over participation in the programme.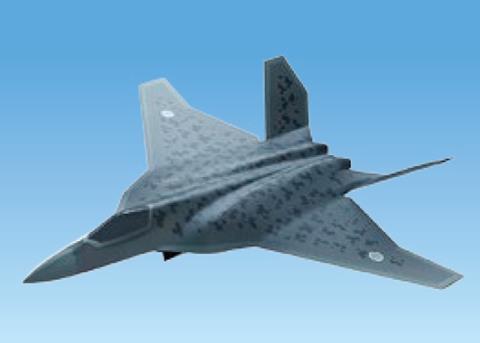 But both potential partners bring something different to the table. Speaking during a panel discussion hosted by Japan's International Security Industry Council, Takayoshi Yamazaki, president of consulting firm Global Security Corporation, stressed that a major priority for Tokyo on the F-X is flexibility around upgrades and modifications.
"As I understand it there are no black boxes in a Japan-UK collaboration and we can have 100% satisfaction in terms of freedom of upgrades and modifications, and also freedom to export," he says. "I think that this got a lot of interest from the Ministry of Defence and ATLA."
But an independent effort, or one pursued jointly with the UK, could have implications for the fighter's interoperability with US forces, a key driver of Washington's interest in the F-X programme.
However, fellow panelist Brian Burridge, chief executive of the UK-headquartered Royal Aeronautical Society and a former Royal Air Force Air Chief Marshal, contends that interoperability is not necessarily about common airframes, but about training and doctrinal alignment. He points out that in the 2003 invasion of Iraq British and American forces used different aircraft types, but were able to work as a team owing to joint training initiatives.
Technology development poses another thorny issue: while both Japan and the UK have advanced aerospace sectors, they may lack expertise in certain areas. This can make it challenging for partners to attain parity in negotiations related to joint programmes.
Burridge, citing past international programmes and the current UK-led Tempest development, notes that while technology can be purchased "off the shelf", the IP remains with the vendor. On the other hand, local development of the capability can prove costly and time-consuming.
"The lesson we learned in the UK is that spreading the cost by bringing in greater expertise [from partners] is the right place to be on that spectrum," he says. "We generate the IP together and you all have access to the intellectual property – you spread the cost of development and you enrich your industry."
Burridge suggests that relevant industrial know-how exists well outside traditional defence contractors, citing Japanese industry's strength in designing video game interfaces.
Another consideration for F-X will be flexibility. Yamazaki says that new technologies, such as in directed energy weapons and manned-unmanned teaming, will come to the fore over the F-X's likely 30-year-plus lifespan.
"Perhaps our neighbouring countries might fly clouds of more than 100 drones," he says. "Manned aircraft would be used against manned aircraft, drones against drones. What kind of equipment would we have to have to counteract this?
"I think that a lot of attention needs to be given to the area of expandability. The F-X is expected to be a rather large aircraft, so various kinds of equipment could be added to it. An expandable fighter… that's what we should try to be striving for."
Yamazaki, a former general in the Japan Air Self-Defence Force (JASDF), has a strong background in aircraft development, having been involved in several indigenous programmes including the Kawasaki P-1 maritime patrol aircraft, the C-2 tactical transport, and upgrade work for the F-2. He also helped establish the research and development vision for the F-X programme.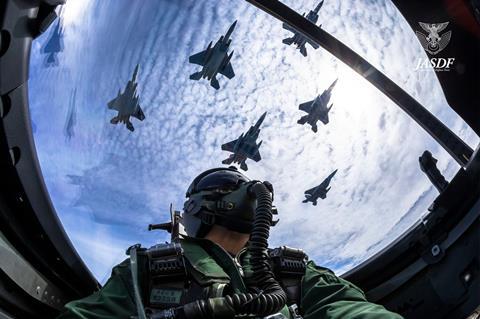 An all-new aircraft is consistent with the JASDF's philosophy which calls for operating three separate fighter types. The service's current fleet mainly comprises Boeing F-15Js – of which 98 are being upgraded to a 'Super Interceptor' standard – Lockheed Martin F-35As, and F-2s.
Yamazaki believes that the JASDF's range and payload requirements, including the carriage of the 5m (16ft)-long Mitsubishi Heavy Industries ASM-3 supersonic anti-ship missile, mean that F-X will be larger than the Lockheed F-22; the US airframer initially proposed a version of that fighter, which included capabilities from the F-35, for the F-X effort.
"The answer of Lockheed Martin to the [request for information] has been reported, but it looks like it mostly becomes a question of needing enough space for a large fuel tank and a sufficient number of missiles," he says. "It looks like F-X will be quite a large aircraft."
Foreign collaboration on the programme is tentatively scheduled to begin in Japan's next fiscal year, which runs from 1 April 2021. A prototype is expected by 2024, with testing to commence in 2027 and full-rate production in 2031.
He adds that in the early days of F-X it was industrial ambitions – not threat assessments – that drove the programme.
"For many years it's been a dream to do a project that would involve all parts of the fighter including the engine and it is a national project," says Yamazaki.

Greg Waldron is the Asia Managing Editor of FlightGlobal, responsible for the team's airline, aerospace, and defence coverage across the region. He has worked at the company since 2009. In the airline space, Waldron has conducted dozens of interviews with airline leaders in the Asia-Pacific. He also covers areas such as MRO and safety. On the defence beat, Waldron has written extensively about the rise of Chinese airpower, as well as broader airpower developments around the region, such as indigenous fighter programmes, and regional acquisitions of foreign equipment. In addition, Waldron writes about commercial helicopters in the region and business aviation. Waldron worked has a freelance journalist with his work appearing in several business publications.
View full Profile