China has become the first country in the world to develop a two-seat stealth fighter, with the emergence of a Chengdu J-20 with a back seat.
Images from Chengdu posted on Weibo show the aircraft taxiing, still in its yellow factory primer. Unlike deployed J-20s, the aircraft features an air data boom on its nose.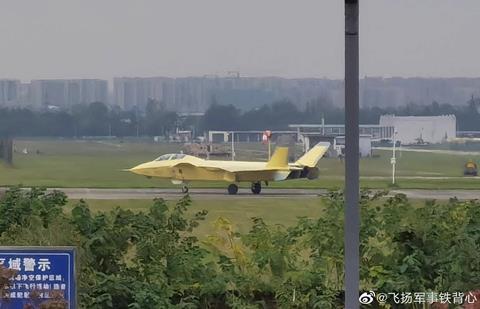 Apart from the second cockpit, demarcated by a canopy frame, the fighter looks basically identical to the baseline J-20.
For some time, there has been speculation online about the existence of a two-seat J-20, with grainy pictures, ostensibly from Chengdu, trickling out in recent days.
First clear video of the J-20 twin-seater J-20B/J-20S
(Video from wb/飞扬军事铁背心) pic.twitter.com/xzMmff6cNR

— 彩云香江 (@louischeung_hk) October 27, 2021
On-line, the tentative designation for the two-seat version is J-20S. The designation J-20B, some observers believe, should refer to J-20s powered by the Shenyang WS-15 Emei engine. Existing J-20s are powered by either the Saturn AL-31FN or WS-10C.
Little is known about Beijing's plans for the twin seater.
One possible use for adding a second seat is to support manned-unmanned teaming (MUM-T), such as with the Hongdu GJ-11 Sharp Sword unmanned combat air vehicle (UCAV).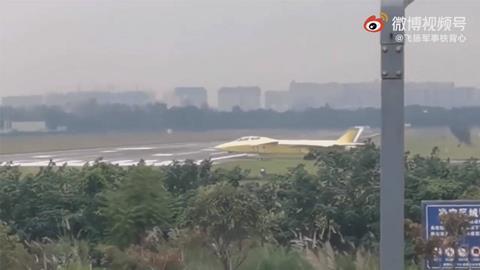 In this role, a weapons system officer in the back seat would handle sensors and weapons employment of UCAVs operating in the vicinity of the J-20. They could also help coordinate other manned assets.
AVIC offiicials have periodically said that they see the airborne early warning and control mission being performed by networks of different aircraft operating together.
The back seat could also mark an intention to develop an electronic warfare (EW) variant of the J-20. This would build on Beijing's experience with the J-16D, the EW variant of the Shenyang J-16 fighter.
Finally, the second seat can also support pilot training for the J-20 family.
Irrespective, the appearance of a two-seat J-20 gives China the unique distinction of having the world's first stealth aircraft with a back seat, as neither the Lockheed Martin F-22 or F-35 comes with a back-seat version.