The UK Ministry of Defence (MoD) has condemned the recently revealed practice of former pilots with the UK armed forces accepting paid jobs training their Chinese counterparts.
"When former UK military pilots provide training to the People's Liberation Army (PLA) of China it clearly erodes the UK's defence advantage," the MoD tweeted on 18 October.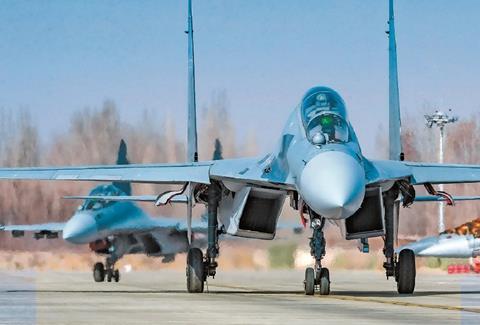 The statement came in response to recent revelations made by the UK government during a press briefing to the BBC and others regarding the practice of Beijing recruiting retired flyers from Western military forces to train the PLA's own pilots.
As many as 30 former UK aviators, from the Royal Air Force and other serivces, are believed to have accepted as much as $270,000 (£237,911) each for the work, according to government officials.
Both fixed-wing and helicopter pilots are involved, including those certified on the Eurofighter Typhoon, BAE Systems Harrier, Sepecat Jaguar and the Panavia Tornado.
Many of the pilots involved have apparently been retired for years, accounting for the older jet models. No pilots of the newer, more advanced Lockheed Martin F-35 fifth-generation strike fighter are believed to be involved in the scheme.
Additionally, no active-duty personnel are known thus far to have accepted offers.
UK officials say they first became aware of Beijing's efforts in 2019. The recruiting programme apparently slowed to less concerning levels during the Covid-19 pandemic, during which China heavily restricted travel, but has since resumed.
The MoD says that while conducting such work does not breach any current UK law, the agency will take "immediate steps to deter and penalise the activity".
Those measures will apparently include legal changes that will provide "possible routes to prosecution". The issue will be included in the government's forthcoming national security bill in Parliament.
Defence officials add that they are engaging with former service members who have been identified as participating in the Chinese recruitment effort to make those individuals "fully aware of the risk of prosecution" under the UK's Official Secrets Act.
The MoD also says that it is conducting a review of the use of confidentiality agreements across its ranks, with the aim of providing additional "contractual levers" to prevent individuals from breaching security.