Airbus Defence & Space and its design partner In-Space Missions have moved a step closer to delivering two small research satellites developed for the UK Ministry of Defence (MoD) for launch before year-end.
Described by Airbus as being "cereal box-sized", the Prometheus 2 cubesats are currently at an advanced stage of preparation, "with environmental testing complete and vibration testing ongoing", the company announced on 7 September.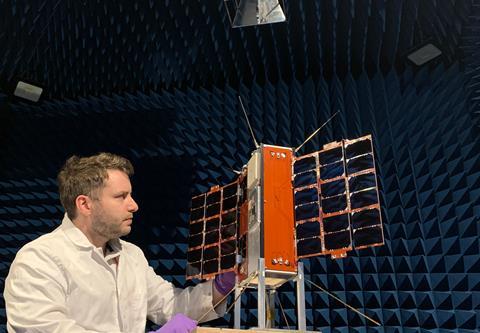 In a UK first, the cubesats will be launched via a rocket carried by Virgin Orbit's specially-adapted Boeing 747-400 – named Cosmic Girl – from Newquay airport in Cornwall later this year.
To have an operational life of three years, the Prometheus 2 satellites will be used to "test future concepts in support of the MoD's ISTARI programme for future space-based intelligence and surveillance", Airbus says.
Once placed in a low Earth orbit (LEO) of about 550km, the assets will be used to trial "sophisticated imaging, and monitoring radio signals including GPS". Airbus says they also will support "internal R&D projects targeted at future LEO operations, ISR [intelligence, surveillance and reconnaissance] mission concepts [and] third party customer R&D needs".
BAE Systems subsidiary In-Space Missions has led construction activities on the cubesats, under contract to the MoD's Defence Science and Technology Laboratory (Dstl).
"Engineering the first UK-launched small satellites, designed and built in the UK, is a great achievement… and builds on the success of the Prometheus 1 [software-defined radio] payload launched last year," says Airbus Defence & Space UK managing director Richard Franklin.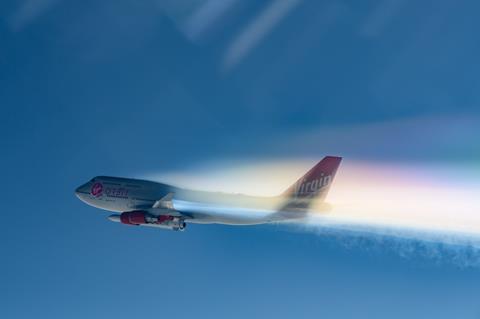 The company says the Prometheus 2 activity will also enable third-party customers "to research signal gathering, inter-satellite communication, in-orbit data processing, space domain awareness and position, navigation and timing, or geolocation capabilities".
The UK MoD earlier this year also awarded Surrey Satellite Technology a £22 million ($25 million) contract to provide the 150kg (330lb) Carbonite+ spacecraft; the first element of its future space-based ISR constellation.
Craig Hoyle joined Flight International in 2003, and has edited the now monthly title since 2015. He has reported on the UK, European and international military aviation sector for more than 25 years, and produces our annual World Air Forces directory.