Ukraine's government has decided to nationalise aircraft engine maker Motor Sich, weeks after effectively scotching a bid from Chinese firm Skyrizon to buy the company.
President Volodymry Zelensky chaired an 11 March meeting with the national security and defence council at which the Motor Sich issue was discussed, alongside other matters such as restrictive measures against certain banks with Russian ties.
Three years ago, in March 2018, the Ukrainian government adopted a decree outlining vital measures to "protect the national interests" in the sector of aircraft engine manufacture.
This decree was considered during the meeting and defence council secretary Oleksiy Danilov has "decided that Motor Sich will be legally returned to Ukrainian state ownership in the near future", says the Ukrainian president's office.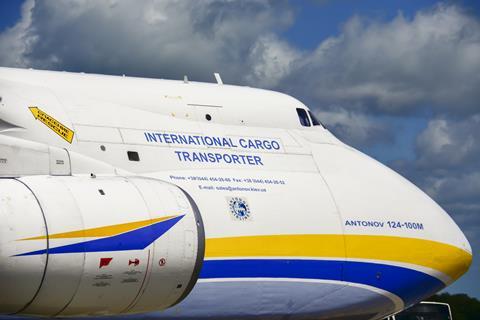 From 2016, Skyrizon had attempted to take control of the company, but met with resistance, which was partly driven by US concerns about useful engine manufacturing technology falling into Beijing's hands.
In late January, Kiev conclusively ended Skyrizon's quest to obtain the engine maker when Zelensky approved presidential decrees sanctioning Skyrizon and its chairman, Wang Jing.
The sanctions relating to Wang apply for three years, and block his right to use and dispose of assets in Ukraine, in addition to restricting his ability to travel to or within the country. The sanctions also related to entities connected with Wang.
Subsequent to the decrees, the Chinese investors in Motor Sich have threatened lawsuits related to the affair.
Media reports from 2017 indicate that Skyrizon had amassed a stake of around 80% in Motor Sich. Skyrizon subsequently enlisted the support of local conglomerate DCH, but this was insufficient to pull the deal off.
Key engines in Motor Sich's portfolio include the Progress D-18T, which powers the Antonov An-124 and An-225 strategic transports, the Ivchenko AI-25 for trainer aircraft, including China's AVIC Hongdu JL-8, and the Progress D-436 that equips the An-148 and Beriev Be-200. It also made the Progress D-27 propfans for the An-70 airlifter.