US military aviators and aircraft ground crew develop cancer at rates substantially higher than those for the general population – though exactly why remains unclear.
That is the conclusion of a Pentagon study released in February. The congressionally mandated investigation examined the health of personnel assigned to fixed-wing aviation units during the 25 years between 1992 and 2017.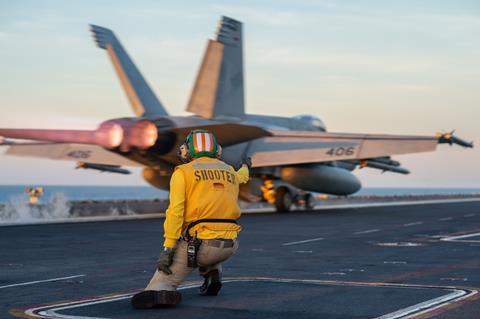 "The findings of this study suggest that aircrew and ground crew who served in the military… have higher incidence of cancer compared to individuals in the US population," says the report, released to members of Congress by Department of Defense (DoD) under-secretary of defense for personnel and readiness Gilbert Cisneros.
Cancer rates were alarmingly elevated, being 24% more among military aviators than the general-population rate, the report says.
Rates for some specific cancers were particularly high. The incidence of melanoma among military aviators, for instance, was 87% greater than average, while the thyroid-cancer rate was 39% more. Prostate cancer was found at 16% greater incidence.
Ground-crew service members also developed cancer at rates exceeding those of the general US population – 19% more for thyroid cancer, 15% more for melanoma and 9% more for kidney cancers. The findings adjust for differences in demographics among military personnel, such as age, race and sex, the study notes.
Of aircrew examined, 71% were US Air Force (USAF) aviators and 21% were members of the US Navy (USN). Ground crews were more evenly split, with 48% being from the USAF and 38% from the USN. US Army and US Marine Corps members made up the balance.
A second, still-pending stage of the medical investigation will incorporate more data from reserve personnel and veterans, expanding the picture. The initial report's results were likely skewed by the lack of that fuller data, the study says.
"This has likely resulted in the… study having under-reported the number of military cancer cases," it says.
Despite elevated cancer rates, the study finds that US military aviation personnel were more likely to survive such illnesses, when compared to the broader population.
The cancer mortality rate among military air crew members, for instance, was 56% less than the broader US rate, while the cancer mortality rate among aviation ground crew workers was 35% less.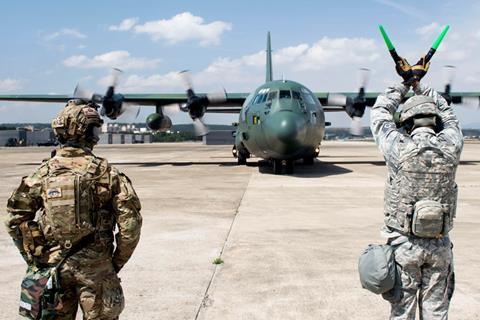 The Pentagon's study does not draw conclusions about what may be causing elevated cancer rates among aviation troops, saying that question will be explored in a second phase of the investigation.
"Phase 2 will consist of identifying the carcinogenic toxicants or hazardous materials associated with military flight operations, identifying operating environments that could be associated with increased amounts of ionising and non-ionising radiation [and] identifying specific duties, dates of service, and types of aircraft flown that could have increased the risk for cancer," the report says.
While it may be several years before the DoD determines causes, clues may come from the civil aviation sector.
A 2018 study from Harvard University found that flight attendants develop cancer – including melanomas and breast cancers – at higher-than-average rates.
That study's researchers examined the health of 5,300 commercial-aircraft flight attendants and noted that cabin crew face several job-related cancer risk factors, including elevated exposure to radiation and industrial chemicals, and disrupted sleep.
A 2021 study published in the journal Environmental Health noted that jet fuel and jet engine emissions have similar physiochemical properties to diesel exhaust particles – a known carcinogen.