The US government has cleared the possible sale up to 50 long-range air-to-surface missiles to arm Japan's Boeing F-15 fighters and other types.
The $104 million Foreign Military Sales package comprises up to 50 Lockheed Martin AGM-158B/B-2 Joint Air-to-Surface Standoff Missiles with Extended Range (JASSM-ER) weapons, according to the US Defense Security Cooperation Agency.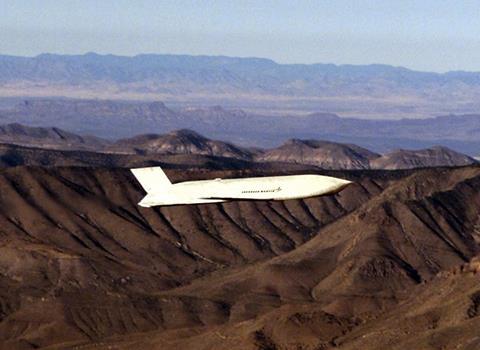 The potential package also includes Global Positioning System receivers that can resist jamming, plus support equipment, spare parts, and other systems and services.
"The proposed sale will improve Japan's capability to meet current and future threats by providing stand-off capability via advanced, long-range strike systems for employment on Japan Air Self-Defense Force [JASDF] fighter aircraft including but not limited to the F-15J. Japan will have no difficulty absorbing these articles and services into its armed forces," says the DSCA.
Tokyo is in the early stages of upgrading 70 JASDF F-15Js under the 'Japanese Super Interceptor' programme.
The upgrades will see 70 single-seat fighters receive new electronic warfare (EW) capabilities, an updated radar, the ability to carry additional air-to-air missiles, an upgraded central computer, and the ability to launch long-range standoff missiles.
Other JASDF types that could be equipped with JASSM-ER are its existing fleet of Lockheed Martin F-35As, as well as F-35Bs – the short-take off vertical landing version of the F-35 – being acquired to operate from JS Izumo and JS Kaga, which are being upgraded to operate fixed-wing aircraft.
It is also possible that the JASSM-ER might be integrated with the Mitsubishi F-2, although this type is set to be retired in the mid-2030s when the next generation fighter produced by the Global Combat Air Programme is available.
Another option could be the Kawasaki C-2. Media reports from Japan have indicated that the Japanese Ministry of Defense (JMOD) is considering using its C-2 tactical transports to launch JASSM-ERs mounted on pallets from the aircraft's cargo ramp.
The JMOD sees the C-2 potentially conducting stand-off strikes against high-value targets such as military bases and missile launch sites.