The US government has approved a possible $55 million sale of Joint Direct Attack Munition (JDAM) kits to Singapore.
The package includes 1,000 tail kits, of which 900 are for the 268kg (591lb) GBU-31 JDAM, and 100 for the 924-959kg GBU-31 JDAM, according to a Defense Security Cooperation Agency (DSCA) release.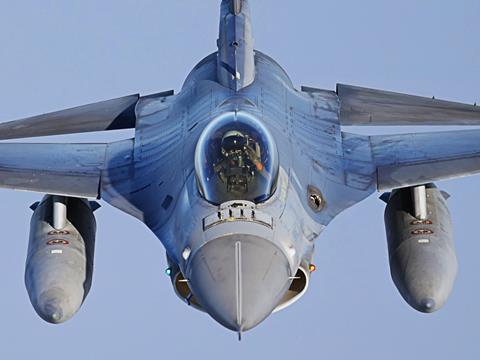 The package also includes JDAM guidance and seeker equipment, spare parts, and other support.
"This proposed sale will support the foreign policy and national security objectives of the United States by improving the security of a strategic partner that is an important force for political stability and economic progress in Asia," adds the DSCA.
"The proposed sale will support the Republic of Singapore Air Force's [RSAF's] capability to contribute to coalition operations and meet its national defence requirements. Singapore will have no difficulty absorbing these articles and services into its armed forces."
The DSCA adds that the principal contractor for the work is Raytheon Missiles & Defense, and that some of the equipment will come from US military stocks.
Singapore is a major operator of US fighter types, and the RSAF maintains close ties with its US counterpart.
Cirium fleets data indicates that the RSAF operates 40 Boeing F-15SGs and 60 Lockheed Martin F-16C/Ds, the latter of which are undergoing an extensive upgrade programme.
In addition, Singapore has firm orders for four Lockheed F-35Bs which will be delivered in 2026 and has options for eight additional examples.