Generals, it is said, prepare to fight the last war. After nearly a year of intense fighting in Ukraine, military generals, and the public, have a glimpse of how the next war may look.
For the first time, the world witnessed the full reality of warfare on a battlefield flooded with armed drones and man-portable, precision missiles. In addition to the newly-deployed systems, tried-and-tested models such as Raytheon's FIM-92 Stinger surface-to-air missile made a return to combat service, after a decades-long hiatus from battlefields between nation states.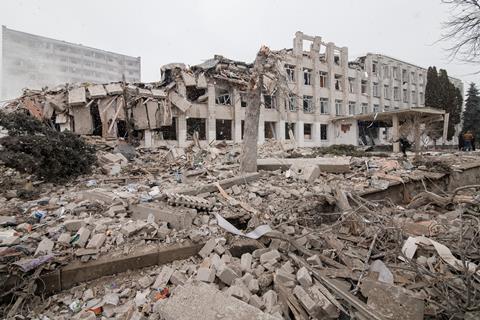 Much of the results, both military developments and civilian suffering, were broadcast over social media almost in real time.
Observers saw just how difficult a task it can be to achieve air superiority, even against a numerically and technologically inferior adversary, when that opponent is determined to fight.
As the months wore on, the type of battlefield innovation that wars often produce was on display: precision NATO weaponry mounted onto Soviet-type fighters for the first time, naval engagements using unmanned air vehicles and cruise missiles to overwhelm air defences and the heavy use of commercial drones modified for combat duty.
GLOBAL RESPONSE
Away from the battlefield, governments in capitals across Europe, and the world, have sought to bolster their own defences.
Finland and Sweden officially moved to join NATO, while India cancelled an order of RAC MiG-29 jets and Mil Mi-17 helicopters from Russia.
Numerous US allies, including Germany, Canada and the Czech Republic declared their intent to acquire Lockheed Martin's stealthy F-35 strike fighter, seen as an essential asset in modern, contested airspace.
In Washington, Congress and the Biden administration renewed a call not heard since Europe's last great land war more than 80 years ago, declaring the USA to once again act as the "arsenal of democracy".
The Pentagon has shipped some $18 billion worth of military hardware to Ukrainian forces since the start of the invasion, including loitering munitions, guided anti-radiation missiles and numerous air defence systems.
US defence manufacturers all reported greater interest in their products from European governments in the months following the start of Russia's invasion.
However, arms manufacturers continue to grapple with labour and materials shortages in the wake of the global Covid-19 pandemic. Some executives have sounded the alarm, warning that it takes much longer to re-open shuttered lines or scale up the production of modern, high-tech weapons than it did during the Second World War.
Still, around the Western world, defence budgets are swelling, with some of the largest increases coming in Eastern and Central Europe.
In the early months of the war, at least seven European governments declared their intent to boost military spending, including Norway, Sweden, Belgium, Poland, Italy, Romania and even long-reluctant Germany. UK defence secretary Ben Wallace said in September that London would boost funding to the UK armed forces by £52 billion ($58 billion), although it is unclear whether that plan will survive under the Sunak government.
Across the Atlantic, lawmakers in Washington are poised to approve another annual increase in the defence budget for fiscal year 2023, likely at funding levels even beyond what the Pentagon requested.Despite those increases, the vast majority of NATO's 30 member states are still not spending the 2% of gross domestic product on collective defence that the alliance requires.
DIMINISHED POTENTIAL
It remains difficult to predict what 2023 has in store. As the war drags on, Russia is increasingly diminished, both militarily and economically. Sanctions are already making it difficult for the country's arms and aerospace industries to access the vital inputs, such as computer chips, required to build modern weapons and aircraft.
While NATO is as focused and united as it has been in decades, the months of conflict Moscow's forces have endured in Ukraine are making Russia less of a threat to the western bloc now than it was one year ago.
While further increases in defence spending are expected in the coming year, headwinds may yet arise.
Particularly in European capitals, where treasury pockets are not as deep as in Washington, the degradation of Russia's conventional forces – combined with high levels of public debt accrued during the pandemic, and fears of a looming recession – may see military expenditures plateau or even return to pre-war levels. Following a summer and autumn of battlefield defeats for Russia, much of the rhetoric from defence executives in the USA has shifted more toward a focus on China and the Indo-Pacific theatre.
The Biden administration's 2022 national defence strategy names China, rather than Russia, as the country's primary adversary. Uniformed and civil leaders within the US defence apparatus are quick to name Beijing as the USA's current "pacing threat" – the strategic challenge around which defence policy and procurement are oriented.
Pentagon service chiefs for the US Marine Corps and US Air Force are open about objectives of redesigning their forces for operations across that region's vast expanse of ocean and many chains of small islands.
Although public statements from defence industry executives are optimistic about near-term spending increases, their financial projections tell a different story.
While some contractors, including Lockheed and Northrop Grumman, have posted strong profits, others such as Boeing spent 2022 deep in the red, suffering from still-depressed commercial sales and a defence division fraught with aggressively bid, money-losing programmes.
Few of the major players expect sales of military hardware to drive profits in 2023.
Northrop says space will be its profit engine going forward. Boeing told investors to expect more losses on defence programmes in the coming year, on top of the billions racked up in 2022. Raytheon posted solid gains in its commercial business, but defence sales were flat or down across its engine, avionics and precision munitions units over the third quarter.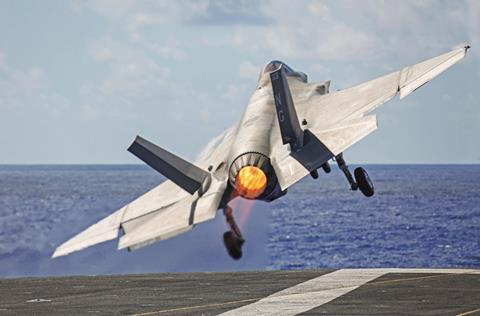 Even Lockheed expects production figures on the eminently popular F-35 to be flat over the coming year, citing competing budget priorities at the Pentagon.
POLITICAL DIVIDES
With divided government returning to Washington in 2023, and a presidential election looming in 2024, future military assistance to Ukraine may be substantially constrained from current levels.
The USA's own defence budget typically becomes a fraught tool of political jockeying during such periods of division, with the Department of Defense and its thousands of suppliers occasionally falling victim to a lapsed budget or government shutdown.
The solution is often a series of short-term stopgap measures, known as continuing resolutions, to keep the US military funded. Senior leaders say this approach makes long-term planning nearly impossible.
That uncertainty comes at a time when the USA, as the guarantor of security in Europe and the Western Pacific, is set to make decisions on several major programmes.
Procurement numbers for the Northrop B-21 strategic bomber, development of the Next Generation Air Dominance sixth-generation fighter programme, the ultimate size of the F-35 fleet and delivery of the US Army's next generation of rotorcraft all face major milestones in the coming years.
The ability of those platforms to deter further aggression, and win future wars in Europe or the Pacific, may come down to funding decisions made in Washington over the coming year, amid what is likely to be an explosive political environment.