One certainty for 2021 is that Europe's parallel efforts to develop the region's next-generation Future Combat Air System (FCAS) will not see a convergence.
Indeed, the rival activities – which respectively involve the defence ministries and industrial champions of France, Germany and Spain; and Italy, Sweden and the UK – will make significant progress along their separate tracks.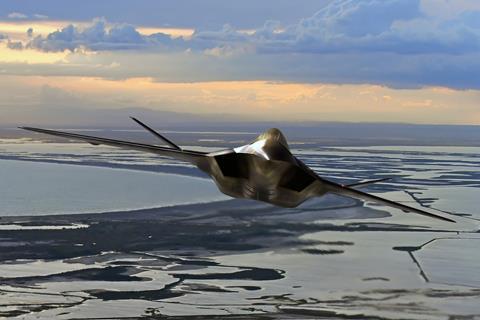 Paris, Berlin and Madrid are participating in an FCAS programme including the design of a New Generation Fighter, with Dassault and Airbus Defence & Space at the forefront.
After formally launching the project at the Paris air show in June 2019, France and Germany in February 2020 stared an 18-month Phase 1A risk-reduction activity. This should be followed from around 2026 by the first flights involving demonstrator platforms. The aim is for the initiative to deliver an operational successor for the nations' Eurofighter and Dassault Rafale fleets from 2040.
Other major participants include propulsion system partners MTU and Safran, avionics and sensor specialists Hensoldt and Thales, and Spain's Indra.
"Despite corona[virus], FCAS is on time and we are making good progress in Demo [Phase] 1A and JCS [the Joint Concept Study]," Airbus Defence & Space chief executive Dirk Hoke said during a Paris Air Forum online conference session on 20 November.
Meanwhile, the UK's Team Tempest industry group – comprising BAE Systems, Leonardo UK, MBDA UK and Rolls-Royce – has delivered its outline business case proposal to the UK Ministry of Defence. This caps their work performed since the Tempest activity and a full-scale mock-up of a future manned fighter was revealed at the Farnborough air show in July 2018. An operational capability is expected by 2035.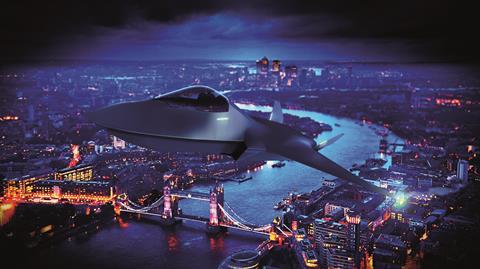 In an encouraging sign, the UK government on 19 November announced a £24.1 billion ($32.1 billion) uplift in defence spending for the next four years. Representing an overall 0.5% budget increase for the sector, the sum includes a £1.5 billion allocation for research and development on projects including FCAS, artificial intelligence and cyber technologies.
In addition to the Team Tempest partners, more than 200 other UK companies and academic institutions had received contracts linked to the activity by October 2020. Michael Christie, BAE's director of FCAS, refers to a "Tempest Generation" effect, where more young people are being attracted to work in the aerospace sector because of the project.
Further clarity on the UK's long-term commitment to Tempest is expected to emerge when it publishes the outcome of its integrated review process early in the year, while Sweden will detail its future priorities in a new defence bill in December 2020.
The early-stage nature of both FCAS projects effectively rules out the likelihood of their combination, as do factors including national industrial considerations and the complications of the UK's Brexit process in leaving the EU. Despite the potential extra cost and reduced sales volume implications of having two future European fighter efforts, it is hard to see viable long-term prospects for some of its current defence industry players were the projects to be rationalised.
Additionally, with both FCAS concepts calling for a system of systems approach, with fighters, a sophisticated new class of guided weapons and accompanying unmanned assets – described as remote carrier, or additive capability vehicles – the initiatives offer more industrial flexibility than was possible with previous projects.
While both FCAS initiatives offer strong hope for Europe's fighter industry and military capability, questions had been raised as to whether Airbus, BAE, Dassault, Leonardo and Saab could keep their facilities active until large-scale production of new systems can occur.
But here too the signs are encouraging. Industrial continuity on the Eurofighter programme has been assured by Germany's follow-on Quadriga buy of 38 Tranche 4 examples. With production currently running for export buyers Kuwait and Qatar, Berlin's order will keep production running until 2030. Spain, meanwhile, could also acquire a further batch of 20 to replace some of its Boeing F-18s.
Dassault also has a strong Rafale production backlog for France, India and Qatar, and Greece recently announced its intenrest in buying 18 of the type.
Saab, meanwhile, which is at the start of producing 60 Gripen Es for Sweden and 36 E/Fs for Brazil, is pitching the fighter and also its earlier C/D-version to other potential buyers.
While the manufacturers of Europe's current three rival fighters will increasingly be positioning for key roles aboard a future class of combat aircraft, more immediate opportunities exist to further safeguard their current production activities.
The Eurofighter and Rafale are both in contention for Switzerland's potentially 40-unit new fighter aircraft need, facing competition from the F/A-18E/F Super Hornet and Lockheed Martin F-35A. Bern expects to announce its decision during the second quarter.
Finland's HX contest will also reach a conclusion in 2021. Helsinki is assessing the same candidates as Switzerland, plus the Gripen E/F.