Russia's widely condemned invasion of Ukraine has delivered untold suffering to the nation's population, but also resulted in seismic change affecting global finance and trade, including in the aerospace and defence sectors.
Eight years after President Vladimir Putin's forces had annexed the Crimea region from Ukraine, Moscow on 24 February moved to seize more territory. Air strikes and cruise missile attacks were supported by major incursions launched using assault helicopters and armoured vehicles, with Russia seemingly expecting to swiftly overwhelm its neighbour's defences.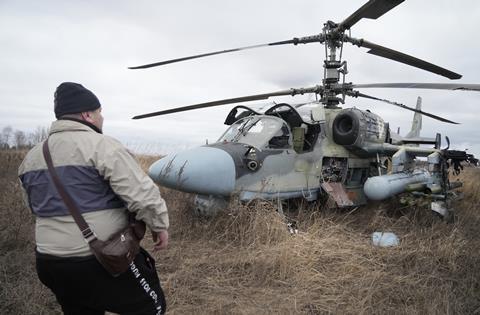 While Putin's ambiguously-named "special military operation" gathered strength, Kyiv's armed forces fought back with unexpected determination, in part emboldened by the provision of defensive weapons such as surface-to-air and anti-tank missiles from NATO nations.
ECONOMIC SANCTIONS
Overwhelming opposition from the international community to Russia's aggression also took other forms, with economic sanctions and travel restrictions swiftly imposed, and serving to batter the already weak rouble.
Russian airlines were banned from European and US airspace, and leasing agreements with Irish lessors, and accompanying regulatory provisions with Bermuda, unravelled, affecting the operation of hundreds of Airbus and Boeing jets. Training and maintenance providers also suspended services linked to the Russian air transport fleet, which is around three-quarters Western-built.
Aeroflot suspended virtually all of its international flights from 8 March, initially with the exception of services to Belarus, which backed Moscow's invasion.
NATO, the UN and countless nations condemned Moscow's aggression, and called for an immediate end to combat activities, as Europe witnessed the region's largest evacuation of civilians since the Second World War.
On 22 March, UN secretary general Antonio Guterres described Russia's invasion as being "morally unacceptable, politically indefensible and militarily nonsensical". He added: "It is time to end this absurd war."
Militarily, Russia's operations during the first month of the war resulted in heavy losses.
By 22 March, Ukraine claimed to have destroyed 99 Russian fixed-wing aircraft, 123 helicopters and 35 unmanned air vehicles. This combined total of more than 250 destroyed assets has not been verified, and far exceeds estimates made by several independent parties attempting to track the conflict.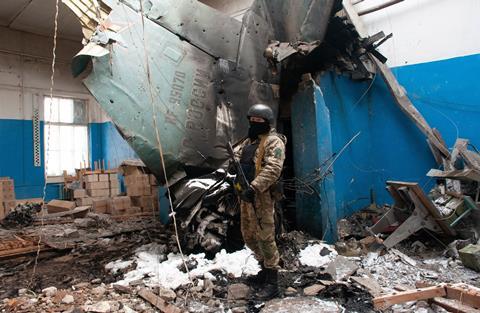 But while Kyiv's figures may in time prove to have been exaggerated, they still point to an unexpectedly high rate of attrition being experienced by the vastly larger military power.
Cirium fleets data cited in FlightGlobal's latest World Air Forces directory shows that Ukraine had 318 military aircraft in active use before hostilities began. This included a combined 98 Soviet-era RAC MiG-29s and Sukhoi Su-24, Su-25 and Su-27 combat aircraft, and 112 combat helicopters.
By contrast, data shows Moscow's 4,173-strong military fleet boasting 1,511 combat aircraft and 1,543 combat helicopters.
ROBUST DEFENCE
Russian losses – which are known to have included multiple Su-25s, four advanced Su-34 bombers and at least three Kamov Ka-52 attack helicopters – have in part been a result of its air force's inability to fully disable Ukraine's air defence systems. This resulted in its aircraft performing low-level daytime operations, making them vulnerable to being shot down.
Kyiv has not disclosed the scale of losses suffered by its own air force during the campaign, but its defence ministry listed opening day attacks as having targeted airfields in Boryspil, Chornobayevka, Chuguev, Kramatorsk, Kulbakin and Ozernoye.
Ukrainian air force attrition prompted Poland to offer to donate its remaining 23 MiG-29 fighters to the service via the USA. This proposal ultimately remained grounded, however, since any such provision could have escalated tensions by playing to Putin's narrative of Russia facing aggression from an expansionist alliance of hostile powers.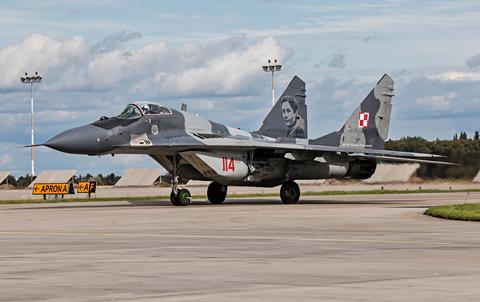 "What we are trying to do is end this war in Ukraine, not start a larger one," noted US Secretary of State Anthony Blinken.
Similarly, Ukrainian President Volodymyr Zelenskyy's repeated calls for NATO to establish a no‑fly zone over his besieged country also did not progress. It is unclear whether such a protective measure could be workable in the event of an end to hostilities and the presence of international peacekeepers in the future.
Much early attention was given to the fate of the world's largest aircraft, before it was confirmed that Antonov's iconic An-225 had been destroyed during a Russian assault on Hostomel airport near Kyiv. The status of the company's main production facility near the capital city also remains uncertain, after it too was shelled by Russian forces.
HYPERSONIC DEBUT
Notably, Moscow claimed the first combat use of a hypersonic missile, with a Kh-47M2 'Kinzhal' weapon having been launched from a Russian air force MiG-31K against an underground weapons storage facility on 18 March. Its use points to a new chapter of airborne warfare which already also involves weapons development activities in China and the USA.
Russia's military also suffered heavy losses on the ground. Ukraine's highly effective use of Turkish-produced Baykar Bayraktar unmanned air vehicles against armoured personnel carriers and main battle tanks has again placed doubt around the modern-day utility of such equipment. This followed similar destruction seen during the 2020 Nagorno-Karabakh war.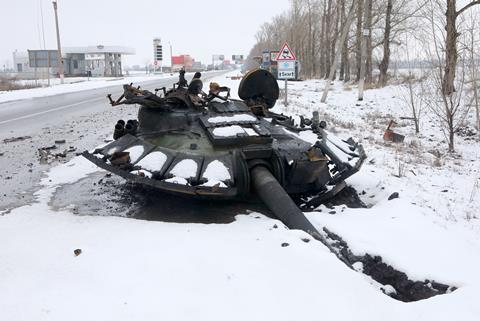 Unable to intervene directly because Ukraine is not a member of the alliance, NATO will have used the current conflict to glean valuable information about Russian equipment performance and tactics. The use of massed columns of armoured vehicles and helicopter-borne assaults appear in line with the manoeuvres expected from Soviet forces during the Cold War, and its failure to establish air superiority in the combat zone will have surprised many planners. Moscow's thinly veiled comments around its willingness to use nuclear weapons in the face of an "existential threat" come as no surprise, however.
"We cannot take peace and security for granted," says NATO secretary general Jens Stoltenberg. "Europe and North America must continue to stand together in NATO. To protect our peace, our freedom, and our values."
Following Russia's actions, many NATO nations are expected to significantly increase their defence expenditure, in a step that is likely to see many achieve a long-held objective to spend at least 2% of their GDP annually. As an example of such a step, German Chancellor Olaf Scholz in late February announced that his government had approved a special €100 billion ($110 billion) increase in defence spending this year.
While Putin seeks to halt the expansion of NATO in general, and to prevent Ukraine from seeking membership, it is unclear what effect his actions might have in non-aligned nations such as Finland and Sweden over the coming years.
A strengthened and more united NATO will enable Russia's leader to hold to his narrative of protecting the nation against its adversary's further growth, but in all other ways his aggression in Ukraine appears to have massively backfired.