Indonesia needs new fighter aircraft, that much is clear, but its traditional appetite for buying both Russian and US hardware may have been suppressed by fears of Washington's policy whims, potentially opening the door to France and the Dassault Rafale.
Indeed, in early December it emerged in the French media that Jakarta is in discussions to obtain 48 Rafales, with France's defence minister Florence Parly saying that the deal is "very well advanced".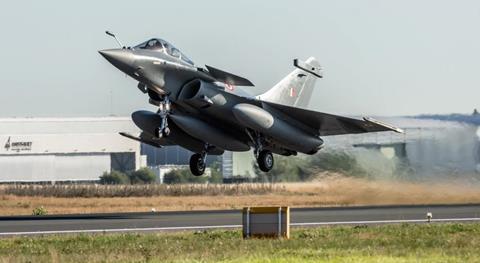 Within days, the Rafale bombshell was followed by a report in the Nikkei Asian Review that Jakarta had been cleared for both of Boeing's fighter offerings: the F-15E and F/A-18E/F Super Hornet. Curiously, the report, which had cited a government source in Indonesia, was subsequently taken down.
The two Boeing jets were supposedly discussed during a visit to Indonesia by acting defense secretary Christopher Miller. There was no mention of fighters in the US Department of Defense's routine communique from the meeting, and there is no Foreign Military Sales case for the two aircraft – although if Nikkei was right, one may yet be forthcoming.
The latest reports add to years of news flow related to Indonesia's fighter requirements, including several notable stories in 2020.
In September it emerged that Jakarta is still squabbling with Seoul about development costs related to the Korea Aerospace Industries KF-X/IF-X programme, in which it is a junior partner. Two months earlier Jakarta had expressed interest in buying Austria's used Eurofighters. And in 2019 there was talk of ordering 24 Lockheed Martin F-16Vs, a more concrete proposal than the years of rumoured interest in the Lockheed F-35.
And, finally, there is Jakarta's endlessly delayed acquisition of 11 Sukhoi Su-35s. This deal was apparently abandoned – although not cancelled outright – owing to fears of incurring sanctions related to the US government's Countering America's Adversaries Through Sanctions Act (CAATSA). The legislation is intended to punish countries who do business with Washington's rivals such as Iran, North Korea, and Russia.
The 14 Northrop F-5E/Fs that the Su-35s were to replace were retired in 2016 after nearly four decades of service.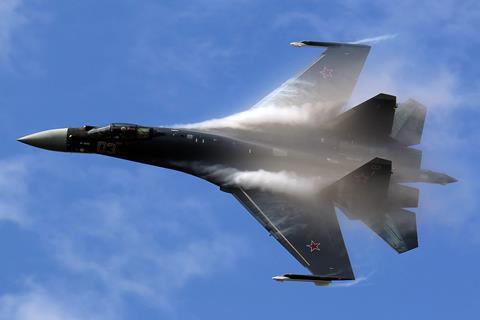 Indonesia's need for new fighters is driven by broader geopolitical concerns. The relatively benign environment of the 1990s and 2000s has given way to a new era of great power rivalry, particularly in the South China Sea. In 2019, Jakarta formally protested the presence of Chinese vessels in its territorial waters near its Natuna Islands chain.
"China has certainly stoked Jakarta's anxiety about maritime vulnerability around the Natuna Islands with even more maritime incursions into Indonesia's [exclusive economic zone] since December last year," says Natalie Sambhi, an expert on Indonesian military affairs, as well as founder and executive director of Verve Research.
Cirium fleets data indicates that Indonesia's combat aircraft inventory comprises just 48 in-service aircraft from two manufacturers, Lockheed and Sukhoi: 32 F-16s (nine F-16A/Bs, 23 F-16C/Ds), five Su-27s (two Su-27SKs, three Su-27SKMs), and 11 Su-30MK2s.
The F-16A/B fleet is currently undergoing Lockheed's Falcon Star upgrade, which is being implemented by local contractor Indonesian Aerospace (also known as PTDI). The work will extend aircraft life to 8,000h from 4,000h, and update the avionics and radar.
Although relations between Jakarta and Washington have been good in recent years, from 1999-2005 the US imposed an arms embargo on the country because of human rights violations in East Timor, effectively grounding the F-16A/B fleet. Memories of this episode – and the spectre of CAATSA sanctions should the Su-35 purchase be concluded – could influence Jakarta's thinking regarding future equipment purchases.
"Despite its policy of non-alignment, Jakarta has been scarred by the US embargo of the late 1990s, which hampered some of its fighter jet and strategic airlift platforms," says Sambhi.
"That said, a policy of supplier diversification comes with its own challenges; the Ministry of Defence will have to support the training of maintenance staff and engineers, not to mention buy spare parts, for several combat aircraft, which can be inefficient and costly."
Acquiring one modern type, in the form of the Rafale, would eliminate such issues arising from a mixed fleet. It would also prevent headaches brought on by the whims of US politicians.
For Dassault, a 48-unit Rafale order from Indonesia would be another export sale – after Egypt, Greece, India and Qatar – and would secure the type's first Southeast Asian customer. If consummated, it would also make the Indonesian air force the second largest operator of the type after France. From a technical perspective, the multi-role Rafale is effective across the full spectrum of air-to-air and air-to-surface missions.
It is likely that Paris will offer significant offsets related to any Rafale buy, which would appeal to Indonesia's ambitions to develop its aerospace sector. Indonesia is already a major market for Airbus Defence & Space, and has production capabilities for the CN235 and C295 tactical transports.
One obstacle to any acquisition, however, could be the state of Indonesia's economy, which has been hard hit by the coronavirus pandemic. But, Sambhi argues that there could be another, more personal, motivation for getting a fighter deal done. This revolves around the known political ambitions of defence minister Prabowo Subianto, who unsuccessfully ran for president in 2014.
"A successful deal that procures 50 to 100 aircraft could back up Prabowo's claims when he ran for president that he would protect Indonesian sovereignty," she says. "This would nicely bolster his credentials for any 2024 presidential run or political positions in future."
Moreover, an Indonesian Rafale selection would side-step the risk of US sanctions involved in a Russian buy, as well as the risk of sanctions in the event Indonesia again falls afoul of the US government. Should the French-made jet stay locked on target in Indonesia, US politicians can expect a 'Thank You' card from Dassault.

Greg Waldron is the Asia Managing Editor of FlightGlobal, responsible for the team's airline, aerospace, and defence coverage across the region. He has worked at the company since 2009. In the airline space, Waldron has conducted dozens of interviews with airline leaders in the Asia-Pacific. He also covers areas such as MRO and safety. On the defence beat, Waldron has written extensively about the rise of Chinese airpower, as well as broader airpower developments around the region, such as indigenous fighter programmes, and regional acquisitions of foreign equipment. In addition, Waldron writes about commercial helicopters in the region and business aviation. Waldron worked has a freelance journalist with his work appearing in several business publications.